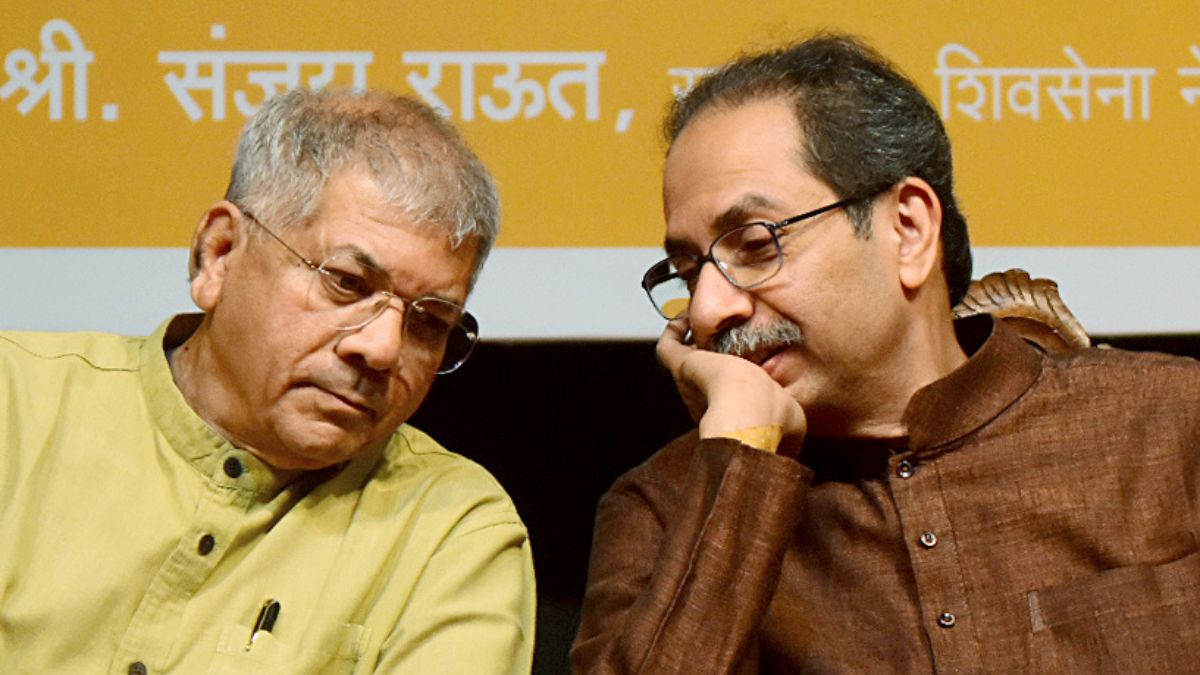 FORMER Maharashtra Chief Minister Uddhav Thackeray announced an alliance with Prakash Ambedkar's Vanchit Bahujan Aghadi (VBA) on Monday, ahead of the Mumbai civic elections, the first major election since the Shiv Sena split last year.The alliance can be seen as a preparation for the Mumbai civic elections.
Thackeray was in talks for over two months with Prakash Ambedkar, who is the grandson of Bhim Rao Ambedkar.
"Today is 23rd January, the birth anniversary of Balasaheb Thackeray. I am satisfied and happy that several people of Maharashtra wanted us to come together. Prakash Ambedkar and I am here today to form an alliance," Thackeray said, as quoted by NDTV.
"My grandfather and Prakash Ambedkar's grandfather were colleagues and they fought against the social issues at that time. Thackeray and Ambedkar have a history. Now their future generations are here to fight on the current issues of the country," he added.
Meanwhile, Babasaheb Ambedkar's grandson, Prakash Ambedkar, said that the alliance marks the "beginning of new politics" in the country.
"We have been organising protests on social issues. Whether we win on social issues or not is in the hands of voters, but giving such people a seat to contest is in the hands of the political parties," he said.
Ambedkar said that Congress hasn't accepted the alliance, and he hopes that Sharad Pawar will join it.
"As of now, it's only the two of us. Congress hasn't accepted the alliance yet. I hope Sharad Pawar will also join the alliance," Ambedkar added.
Meanwhile, the Election Commission of India is presently hearing a dispute between the Thackeray and Shinde factions over the party's poll symbol, the bow and arrow.
Following the Shiv Sena squabble last year, Eknath Shinde joined hands with the BJP and became the state's chief minister. Meanwhile, the Thackeray faction lost the confidence of the house, thereby losing government in the state.