Temple remains, pillars Shivlings and idols found during levelling work at Ram Janma Bhoomi site in Ayodhya
Publish Date: Thu, 21 May 2020 06:07 PM IST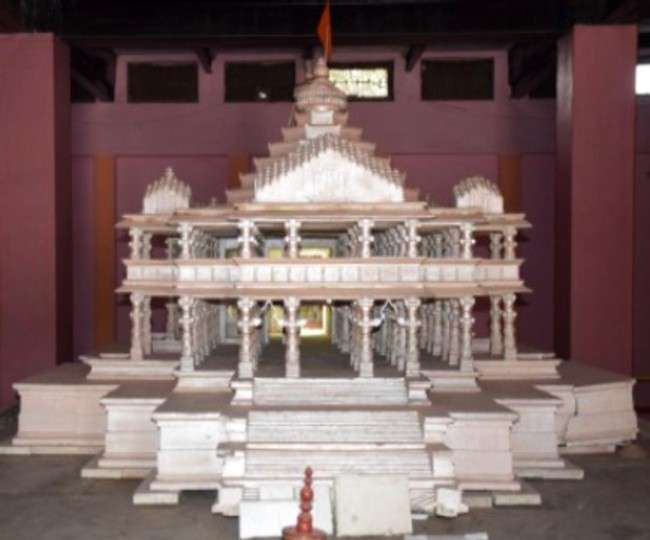 New Delhi | Jagran News Desk: Days after the construction work started for the Ram Temple on Ram Janma Bhoomi site in Ayodhya, several remains of ancient temples, pillars, idols and Shivalingas were found on the site during the levelling of land work for the construction.
While making the announcement public, Champat Rai, General Secretary of Shree Ram Janma Bhoomi Teertha Kshetra Trust, as reported by New Indian Express said that a five-foot Shivlinga, seven pillars of black touchstone, six pillars of red sandstone, structrues of flowers and broken idols of deities were found at the site.
He said that construction work resumed on May 11 when the restriction on construction ue to coronavirus lockdown were lifted. "On removing the debris from the site during the land levelling activity, pillars and other structures of ancient temples were discovered," said Rai as quoted by New Indian Express.
He further said, "The work started on May 11, 2020. Since then many objects of archaeological importance like flowers made of stone, Kalash, Aamalak, Dorjamb, have been discovered during excavation."
Earlier in 2003, the ASI had also found stones, decorated bricks, pillars and sculpture of gods during excavation on the orders of Allahabad High Court, indicating temples existed at the site where Babri Masjid once stood.
Champat Rai further said that the construction work will gradually gain momentum with the lifting up of lockdown. "The trust would soon call a meeting of its member before expediting the construction of Ram Temple. For the time being, trust members are holding meetings through video calls to remain updated on the progress of work," he said.
Earlier on March 25, Uttar Pradesh Chief Minister Yogi Adityanath held a special puja and shifted Ram Lalla from the makeshift temple to a new makeshift temple at Manas Bhawan.
The Supreme Court in its landmark verdict had on November 19, 2029, ruled that the disputed 2.77 acre land in Ayodhya be handed over to the Hindu deity Ram Lalla and also directed the government to form a trust for the construction of the Ram Temple on the site. The verdict also directed the Centre to allot five acres of land to Sunni Waqf Board for the construction of a new mosque.
Posted By: Talib Khan