By JE News Desk
Thu, 19 Jan 2023 03:00 PM IST
Minute Read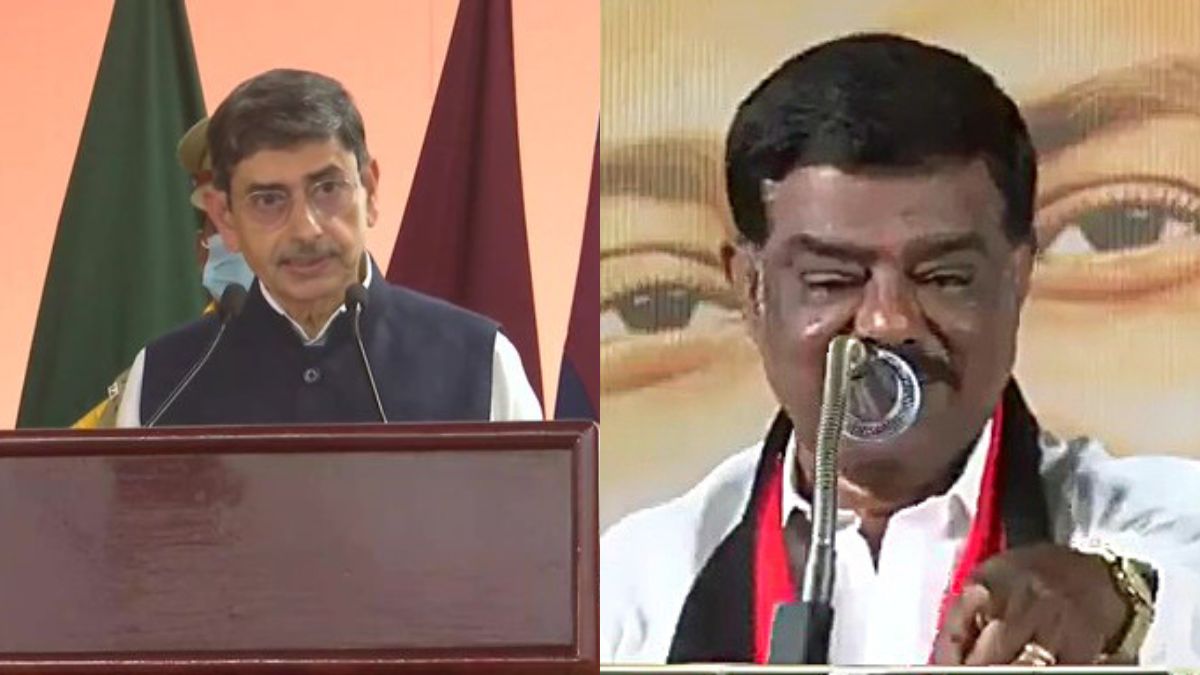 Tamil Nadu Governor RN Ravi has filed a defamation case against a suspended Dravida Munnetra Kazhagam worker for allegedly making derogatory comments against him, officials quoted by NDTV said. The case has been filed in a Chennai Court.
The suspended worker, Sivaji Krishnamurthy, had the commented against the Governor after the latter skipped portions of his speech that Tamil Nadu government had written. The Governor's speech has conventionally been a policy statement highlighting the work and vision of the state government, which is responsible for writing it.
Also Watch:
"In Tamil Nadu, if this man refuses to utter the name of Ambedkar, my forefather who gave the constitution to India, do I have the right to hit him with a slipper or not? Didn't you take an oath in the name of the constitution? Wasn't it Ambedkar, my grandfather, who wrote it? If you won't say his name, you go to Kashmir. We ourselves will send an extremist. Let him gun him down," the DMK worker had said.
For "violating party discipline and bringing disrepute to the party", DMK suspended Krishanmurthy and distanced itself from his remarks.
Tamil Nadu government and the Governor have been engaged in a war of words for many days now. The ruling party in Tamil Nadu has accused the Governor of working as a stooge of the BJP and RSS. The latest reason behind the tension between the state government and Raj Bhavan, stems from Governor's refusal to read certain portions of the speech prepared for him by the administration. Following this Chief Minister MK Stalin requested the assembly Speaker, M Appavu to move a resolution to record only the state prepared speech.
The Governor had glossed over those parts of the speech that had mention of the words - secularism, Periyar, BR Ambedkar, K Kamaraj, CN Annadurai, and Karunanidhi. When the DMK MLAs started sloganeering against the Governor, he walked off vexed and did not even wait for the national anthem to play.
The 'Dravidian model', promoted by the ruling DMK, was also something that the Governor had taken objections to and refused to include in his speech, according to media reports.