By Nikhil
Updated: Tue, 24 Jan 2023 03:36 PM IST
Minute Read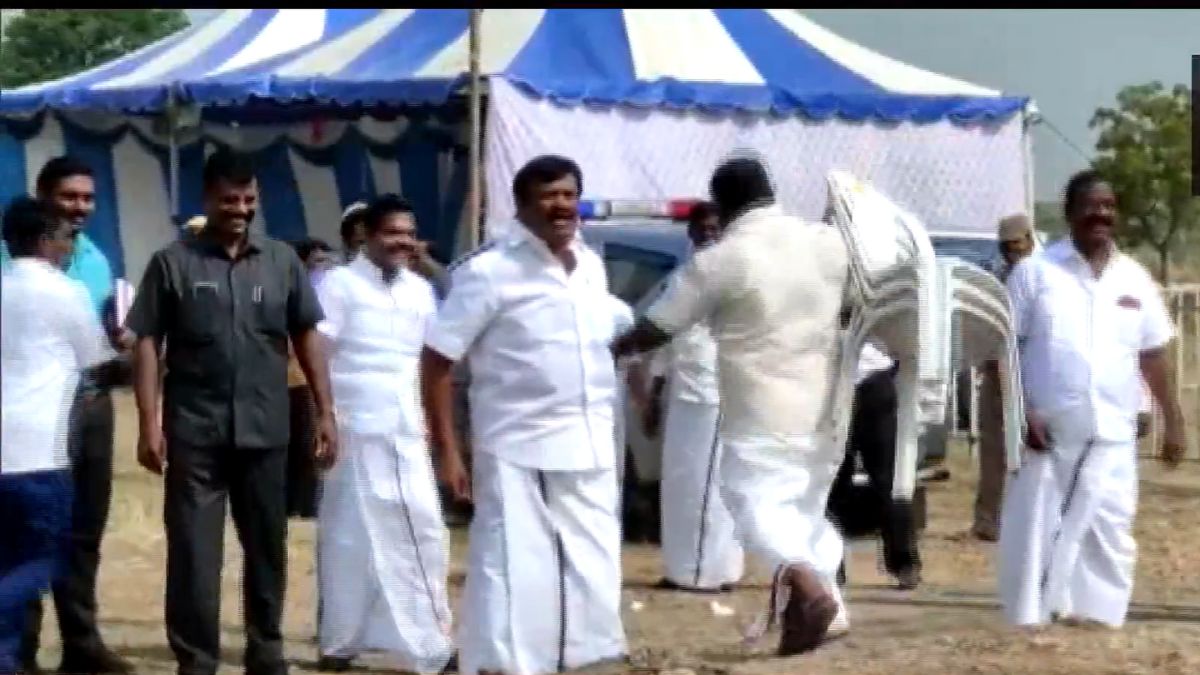 SM NASAR, Tamil Nadu Minister for Milk and Diary Development and Dravida Munnetra Kazhagam's Thiruvallur District Sectretary, on Tuesday was seen throwing a stone on a party worker for being late in bringing a chair for him to sit. A video of the incident has gone viral on social media.
In the video, the Minister could be seen evidently vexed and shouting at someone before picking up a stone from the lump of mud in front of him and throwing it at a distance. His guards and other workers around him could be seen laughing as he threw the stone.
#WATCH | Tamil Nadu Minister SM Nasar throws a stone at party workers in Tiruvallur for delaying in bringing chairs for him to sit pic.twitter.com/Q3f52Zjp7F

— ANI (@ANI) January 24, 2023
Also Watch:
The DMK Minister was inspecting a place where Chief Minister MK Stalin is supposed to attend an event, according to some Twitter posts. The Minister had made headlines last year after allegedly spreading false information that the Centre had levied Goods and Services Tax on milk.
He had said this in a press conference in November last year, while speaking on the increase in prices of milk distributed by the state-owned firm - Aavin.
The price of cow milk was raised to Rs 35 from Rs 32, while that of buffalo milk has been raised from Rs 41 to Rs 44. The price of Aavin's full cream milk is now Rs 60, compared to Rs 12 earlier.
"The Union Government has levied GST for milk too. It is an unprecedented incident. As a consequence of levying GST for milk, the selling price of milk has gone up," the DMK Minister had said.
Bharatiya Janata Party's Tamil Nadu President, K Annamalai, had criticised Nasar for not being aware that milk is excluded from the GST list.