Syed Akbrauddin retires with a 'Namaste', a brief look at diplomacy maverick's accomplished career
Updated: Thu, 30 Apr 2020 01:46 PM IST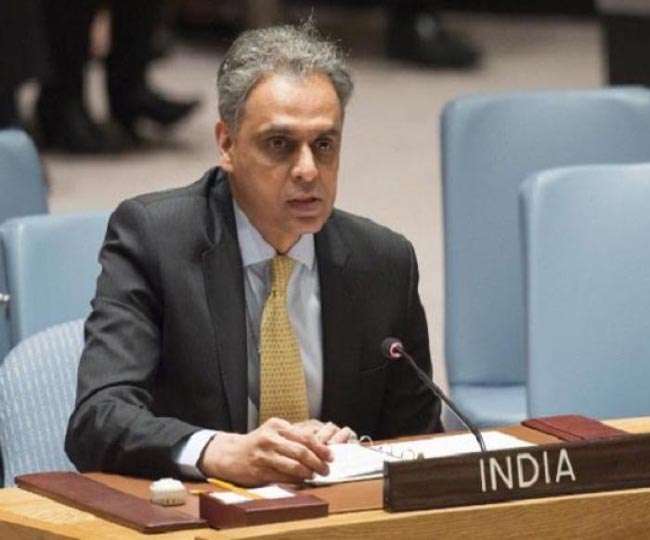 New Delhi | Jagran News Desk: India's Permanent Representative to the United Nations Syed Akbaruddin on Thursday retired from his service, after an incredibly accomplished career in foreign services representing India at multiple international forums.
During his nearly 30-years long career, India's representative at International Atomic Energy Agency (2006-2011), official spokesperson of Ministry of External Affairs (2011-2015) and Permanent Representative to the United Nations in New York (2015-2020).
The 1985-batch IFS officer previously served twice in Saudi Arabia; in Riyadh from 1988 to 1992 and in Jeddah from 2000 to 2004 as consul-general of India and hence is regarded as India's foremost expert in West Asian contexts.
Bidding adieu to António Guterres, the Secretary-General of the UN via video conferencing, Akbaruddin marked his farewell with a humble desi Namaste.
Akbaruddin wrote that it is time for him to 'bow out'. He said that before leaving he would make only one demand from the chief – to reciprocate the Namaste.
He wrote on Twitter, "Before I leave secretary-general I have one small last request. And that request is in the Indian tradition when we leave or when we meet we don't say hello, or shake hands, we say Namaste, so before it ends, I want to say Namaste to you and if you can reciprocate."
Time to bow out, with the usual pic.twitter.com/BM6m7j7qQW

— Syed Akbaruddin (@AkbaruddinIndia) April 30, 2020
Syed Akbaruddin will be succeeded by another seasoned diplomat TS Tirumurti, currently serving as Secretary in the Ministry of External Affairs Ministry.
Akbaruddin: The man who brightened India's face like never before at the UN
It was during Syed Akbaruddin's tenure that India successfully created the diplomatic stimulus for the re-election of Justice Dalveer Bhandari at The Hague's International Court of Justice, in 2017, defeating the diplomatic prowess of Britain in the process.
The Chinese checkers were also defeated by the diplomatic knights and rooks from the chess of International Relations only Akbaruddin knew about. It was during his tenure, in May 2019 that China was forced to lift its hold on a proposal to blacklist the Pakistan-based Jaish-e-Mohammed terrorist group's chief Masood Azhar a decade after New Delhi approached the world body for the first time on the issue.
In August last year, a week after Pakistan initiated an uproar in the diplomatic circles about India's decision to abrogate Article 370 of Indian Constitution, Akbaruddin terrifically scorched down Pakistan while highlighting that the (UNSC) United Nations Security Council appreciated India's effort to resolve the Kashmir issue.
"The recent decisions taken by the Government of India are intended that good governance is promoted, social development is enhanced for our people in Jammu and Kashmir and Ladakh," roared Akbaruddin before moving a hand of cooperation to a Pakistani Journalist.
With Akbaruddin at the forefront, the countries such as the US, France, Germany and Russia kept on dashing Pakistan's hopes of bringing Jammu and Kashmir out of the 'bilateral' context in Geo-strategic terms.
Recently, Akbaruddin has been vocal in the diplomatic circles, about India's leading role in containing the spread of Novel Coronavirus – creating a cooperative diplomatic stimulus at the time of a once-in-a-century crisis.
Posted By: Talib Khan