By Aalok Sensharma
Updated: Sun, 01 Mar 2020 02:03 PM IST
Minute Read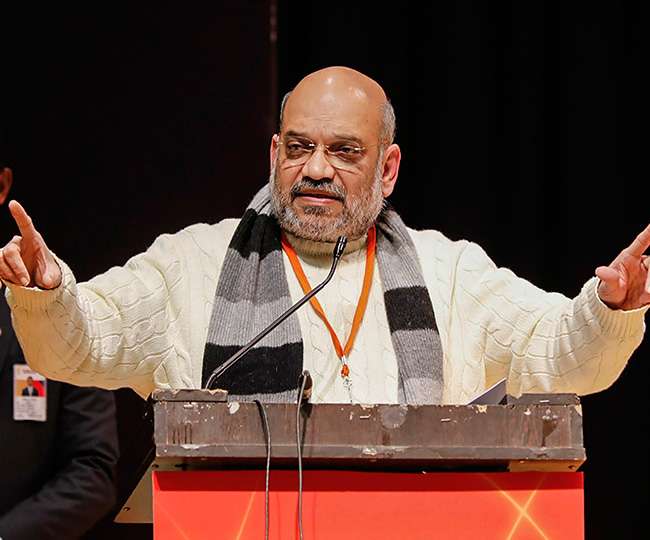 Kolkata | Jagran News Desk: Union Home Minister Amit Shah on Sunday said that the surgical strikes of 2016 and the Balakot air strike of last year has put India on par with the US and Israel, who can conduct strikes in enemy territories.
While inaugurating the 29 Special Composite Group Complex of National Security Guard (NSG) at Rajarhat in the northern fringes of Kolkata, Shah said that India has zero tolerance towards terrorism and has developed a "proactive" defence policy under the leadership of Prime Minister Narendra Modi.
"Prior to the surgical strike and air strike only two countries in the world – the US and Israel - were known who can enter enemy territory and avenge the killing of their soldiers. But now I believe India's name has been added to the list," the Home Minister said.
Also Read | Pulwama Attack: How India avenged the dastardly act with Balakot air strikes in Pakistan's territory
"Now, after Modiji became the PM, we have developed a proactive defence policy segregated from the foreign policy," he added.
Speaking about the NSG, the black cat commandos will be made into a complete commando force be it training, modern weapons, facilities of family members among others, adding that the country will keep the NSG at least two steps ahead of other forces in the world.
He also said that people who want to create a "divide" in the country and "disrupt peace" must fear the NSG.
"We want peace in the entire world. In our history of 10,000 years, India has never attacked anyone. We would not allow anyone to disrupt our peace. And anyone who takes the lives of soldiers will have to pay dearly," Shah said.
"People who want to divide the nation and disrupt its peace, they should fear the presence of NSG. If they still come, it is the responsibility of the NSG to fight them and defeat them," Shah added.
Also Read | Day after arresting Pulwama suicide bomber's helper, NIA says explosives used in attack were ordered online: Report
Shah also exuded confidence that the Centre will meet the expectations of its security organisations and added that wars are won by the bravery and not equipment.
"The nation decided to expand the network of NSG after the Mumbai attacks. NSG has finely proven its presence in the entire country gradually. After today's inauguration, the coordination will only get better," he said while talking about the expansion of the NSG.