Supreme Court stays Gujarat High Court's order declaring Bhupendrasinh Chudasama's election as void
Updated: Fri, 15 May 2020 01:16 PM IST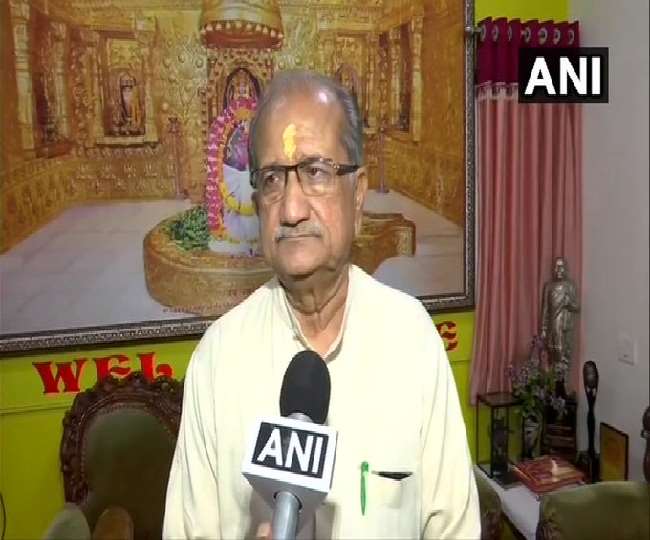 New Delhi | Jagran News Desk: Providing relief to Gujarat Law Minister Bhupendrasinh M Chudasama, the Supreme Court on Friday stayed the Gujarat High court's order declaring his election to state assembly as void.
The Supreme Court bench, which was led by Justice Mohan M Shantanagoudar, stayed the High Court order which had set aside Chudasama's election on grounds of "corrupt practice and manipulation of record".
Appearing for Chudasama, senior advocates Neeraj Kishan Kaul and Harish Salve told the three-judge SC bench that his election has been set aside. The two further said that election petition is now a days is considered a very rigorous process.
"One of the fundamental principles is to find out as to which way were the votes were going in a case where A is declared winner or loser," Kaul was quoted as saying by the Bar and Bench.
Also Read | 'How can it stop when they sleep on railway tracks': SC dismisses petition on migrants killed in Aurangabad
However, senior advocate Kapil Sibal, appearing for Election Petitioner, said that the judge should have called for the 429 votes and seen if the they were rightly rejected under 13 b, adding that he would accept 429 is more than the victory margin.
Sibal further said that it is not for the returning officer to be ready and willing to be examined and he should be examined.
"Please note zero votes rejected. There are two exhibits. If they were never counted, how could they say zero rejected? There will be mandatory verification of postal ballots in that case," Bar and Bench quoted Sibal as saying.
"The EC instructions are that you have to recount the votes if postal ballots are rejected. Not a single record to suggest that the votes were rejected," he added.
Chudasama was declared the winner of the Dholka constituency in Gujarat by a margin of 327 votes. He is currently the minister for law and justice, legislative and parliamentary affairs, education and some other departments in the Vijay Rupani government.
Also Read | SC refuses to entertainment pleas seeking direction to close liquor shops in Delhi
The High Court had on May 12, nullified 2017 election of Chudasama on the ground of malpractice and manipulation and have also refused to stay of the operation of the order till the disposal of his appeal
The high court had held that Returning Officer "illegally rejected" 429 postal ballots during the counting of votes, while the victory margin was only 327.

Congress candidate Ashwin Rathod had challenged his BJP rival's victory from Dholka constituency by a margin of mere 327 votes in the 2017 Gujarat Assembly polls.
Posted By: Aalok Sensharma