By Nikhil
Mon, 23 Jan 2023 02:02 PM IST
Minute Read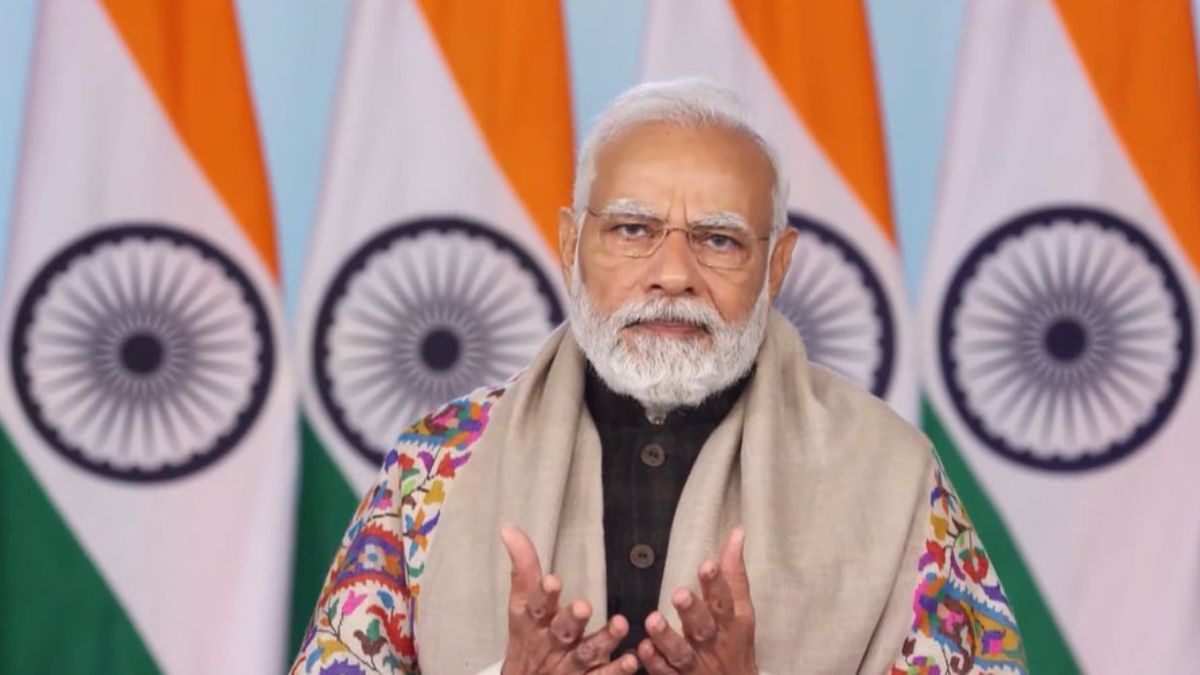 Prime Minister Narendra Modi, on Monday, named 21 islands of the Andaman and Nicobar archipelago after the recipients of the Param Vir Chakra. PM Modi was addressing a virtual event on the occasion of Netaji Subhash Chandra Bose's anniversary.
"I pay my tributes to Netaji Subhas and Param Vir Chakra Awardees. The land, where Neta Ji first unfurled the flag of India is all praises today for the Parakram of Azad Hind Fauz," said PM Modi, as quoted by news agency ANI.
Also Watch:
He was referring to the Andaman and Nicobar islands, where the Azad Hind Fauj of Bose had formed the first government of independent India and set up a military base with the help of Japenese forces.
"This land of Andaman is the land where the tricolour was hoisted for the first time. Where the government of independent India was formed for the first time. Today is the birth anniversary of Netaji Subhash Bose. The country celebrates this day as Parakram Diwas," Modi said.
During the virtual event Modi also unfurled the model of a memorial dedicated to Netaji Subhas Chandra Bose, proposed to be built in Andaman and Nicobar Islands. He also said that the memorial will infuse feelings of patriotism among people of the Union Territory.
"The place where Netaji first hoisted the tricolor in Andaman, there today the skyscraper tricolor is praising the might of the Azadi Hind Army. Seeing the tricolor waving on the seashore, the thrill of patriotism increases among the people coming here," PM Modi said.
Decribing the Andaman and Nicobar Islands as "no less than a pilgrimage site", the Prime Minister reminded that it was here that several of India's freedom fighters had been incarcerated here.
"Veer Savarkar and many other heroes who fought for the country were incarcerated in this land of the Andamans. When I visited Port Blair 4-5 years ago, I dedicated Indian names to the 3 main islands there," he said.
The whole country, from Delhi, Bengal, and the remote islands of Andaman and Nicobar is celebrating the history and heritage associated with Bose, even as attempts were made in the past to supress his contribution to India's freedom struggle, Modi said, according to a report by news agency PTI. He also added that the islands will be a source of inspiration for generations to come.
Several RTIs have been filed in the past to elicit facts about the death of Bose, which has been shrouded in apparent mystery and conspiracy theories since it happened. The government while responding to these RTIs maintained that Bose had died in a plane crash near Taipei, Tiwan in 1945.
During the event Modi said that it was his government that released files related to Bose, even as it had been demanded for several years.
(With agency inputs)