Updated: Wed, 24 Nov 2021 09:04 PM IST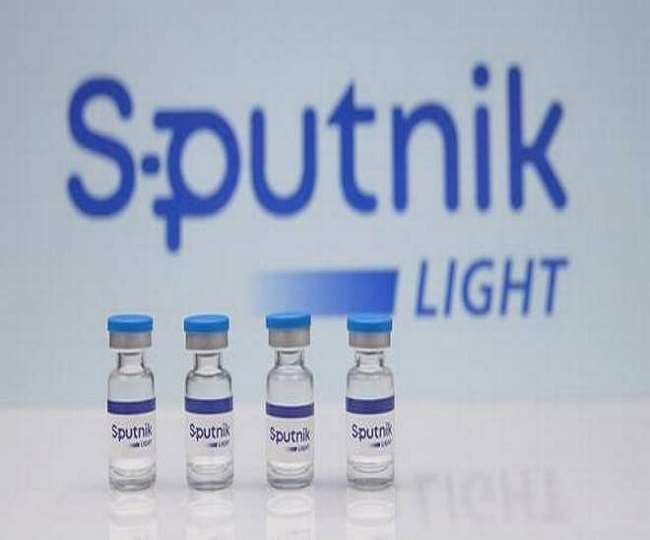 New Delhi | Jagran News Desk: Sputnik light vaccine for COVID-19 to be launched in India by December said Kirill Dmitriev, CEO, of the Russian Direct Investment Fund (RDIF) quoted ANI. Reportedly, Sputnik Light vaccine is based on human adenovirus serotype 26, which is the first component of the Sputnik V vaccine. It is also considered a highly effective vaccine when used both on a standalone basis and applied as a booster, according to reports.
"The vaccine is more than 75 percent effective among subjects under the age of 60. Sputnik Light also provides much higher efficacy against severe disease and hospitalisations," RDIF had said in a statement.
Dmitriev had also said, "The efficacy results of the one-shot Sputnik Light vaccine against the Delta variant of coronavirus significantly outperform those of a number of two-shot vaccines." Sputnik Light is safe and highly effective when used both on a standalone basis and when combined with other vaccines, he added.
The RDIF Chief has said that Sputnik Light's one-shot regimen makes it a strong solution for countries with low vaccination rates and it also be successfully used to maintain existing herd immunity as a booster shot.
A one-shot vaccination regimen of Sputnik Light has a number of key advantages, including ease of administering the vaccine, monitoring and more flexible re-vaccination schedule when used as a booster.
Dr. Reddy's Laboratories also mentioned that they were in talks with India's drug regulator to sell Russia's Sputnik Light as a booster dose. India, however, at the moment is not considering authorising booster Covid-19 doses. Stating that, the country has been naturally infected and the government believes two doses of a vaccine offers sufficient protection for now.
Posted By: Ashita Singh