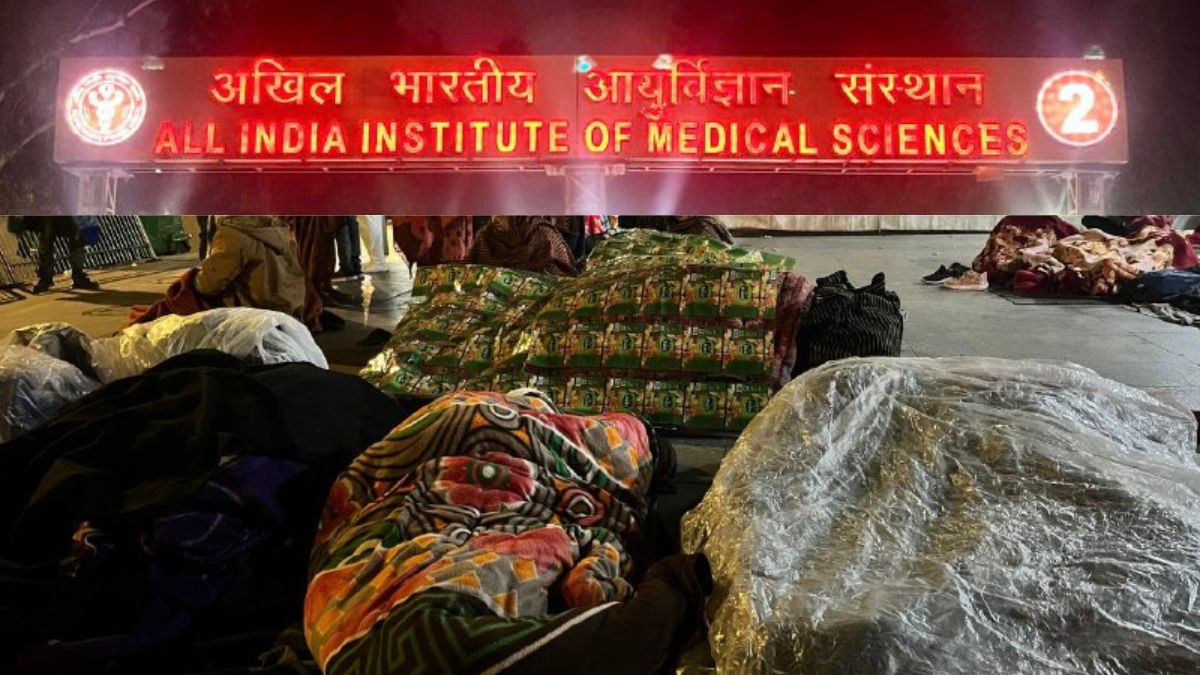 AMID the biting cold in the national capital with temperatures hovering around 3 to 4 degrees Celsius at night, people living in Delhi huddle inside their homes to escape the bone-chilling cold wave. Despite these chilling weather conditions, there are many camping outside the All India Institute of Medical Sciences (AIIMS), who have come here to accompany the patients admitted to the hospital.
These people have come all the way from remote areas of the country in search of better treatment or were transferred for lack of proper health facilities in their own districts or towns. Sitting outside one of the premier hospitals in the country, these people have no shelter except tarpaulin sheets to protect them from the harsh winter.
A few social workers were also seen distributing woollen blankets at the Safdarjung hospital, but they refused to comment on camera. Jagran English visited AIIMS twice in a row, once during the day and again late at night, to hear the plight of the people outside the hospital.
A Day at AIIMS
Saroj Kumar, who is a resident of Modinagar in Uttar Pradesh and is getting his son treated for kidney cancer, has been staying there for the last three months and will have to be there for at least the next six months. According to Saroj, he spent several nights sleeping under the open sky, till he got an appointment, after which he was provided with a daily pass and allowed to sleep in the waiting area of the hospital premises.
It is to be noted here that getting an appointment at AIIMS is not an easy nut to crack and to stay in the waiting area, a pass is needed every day.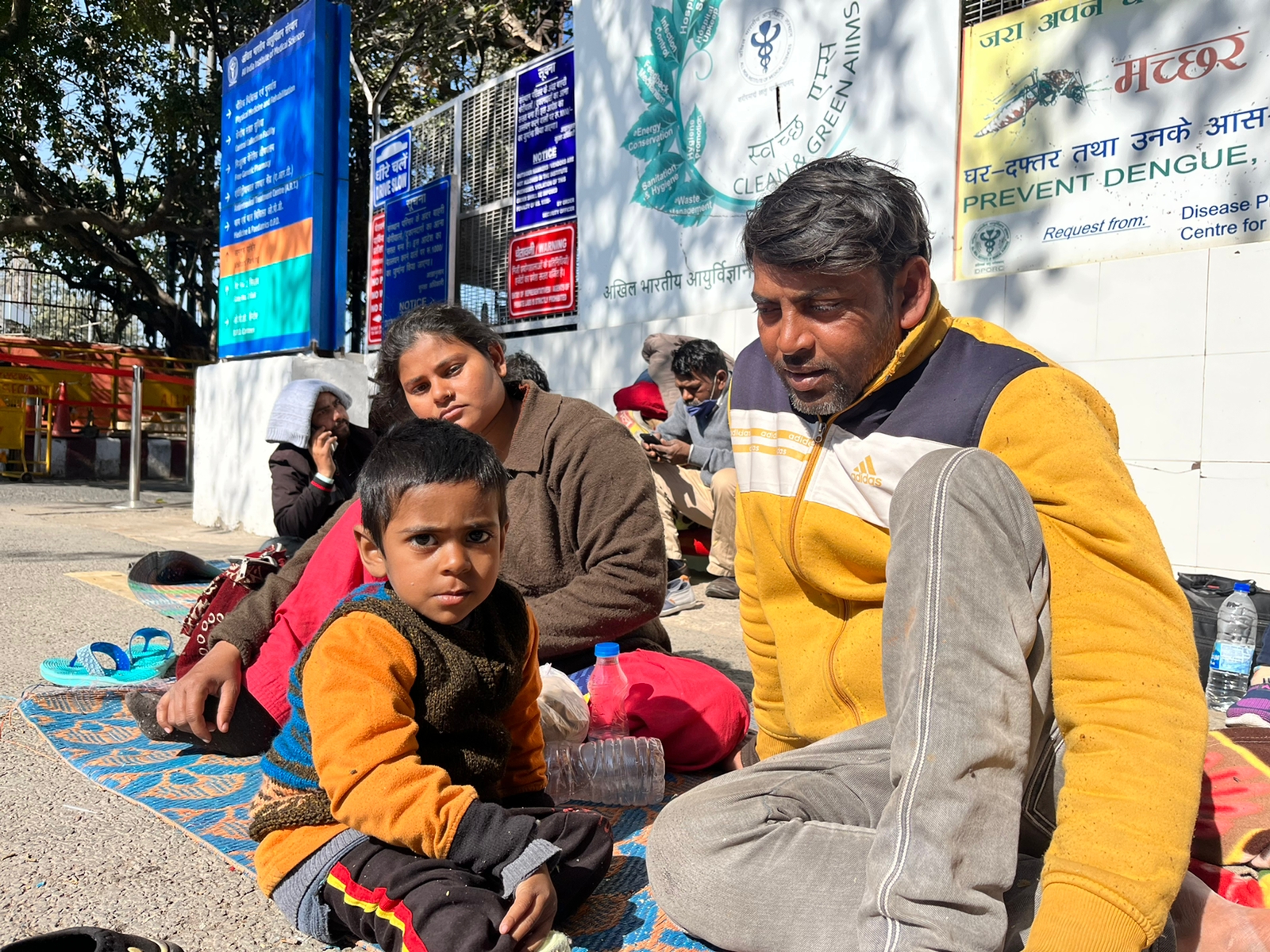 Nisha, the wife of Saroj, said even getting a pass for the waiting area is not easy, but we get it after many requests as we also have a very young child. "Everyone is forced by the security guards to leave the hospital premises in the evening. We are left with no options other than to sleep on the pavement," she added. According to the couple, the hospital has an arrangement in Noida for people whose treatment span is long, but the travel time to and fro is a major hurdle.
Nazma, a resident of Saharanpur, came all the way to Delhi so that her husband could be treated for liver damage. After being transferred from the city hospital to AIIMS, she came along with a few relatives to Delhi and is battling for an appointment.
As the Sun Sets
Guddu, a resident of Gonda, Uttar Pradesh, is struggling with kidney disease and has been coming to AIIMS for the last six years. According to him, he has to go through dialysis three times a week at a private hospital, which costs Rs 3,500 for a single session. For the last six years, whenever he comes to Delhi for treatment, Guddu lives on the streets outside AIIMS. When asked about sleeping facilities for people travelling from different parts of the country, he stated that there is a single shelter house with only twelve beds and that it is only available on a first-come, first-served basis.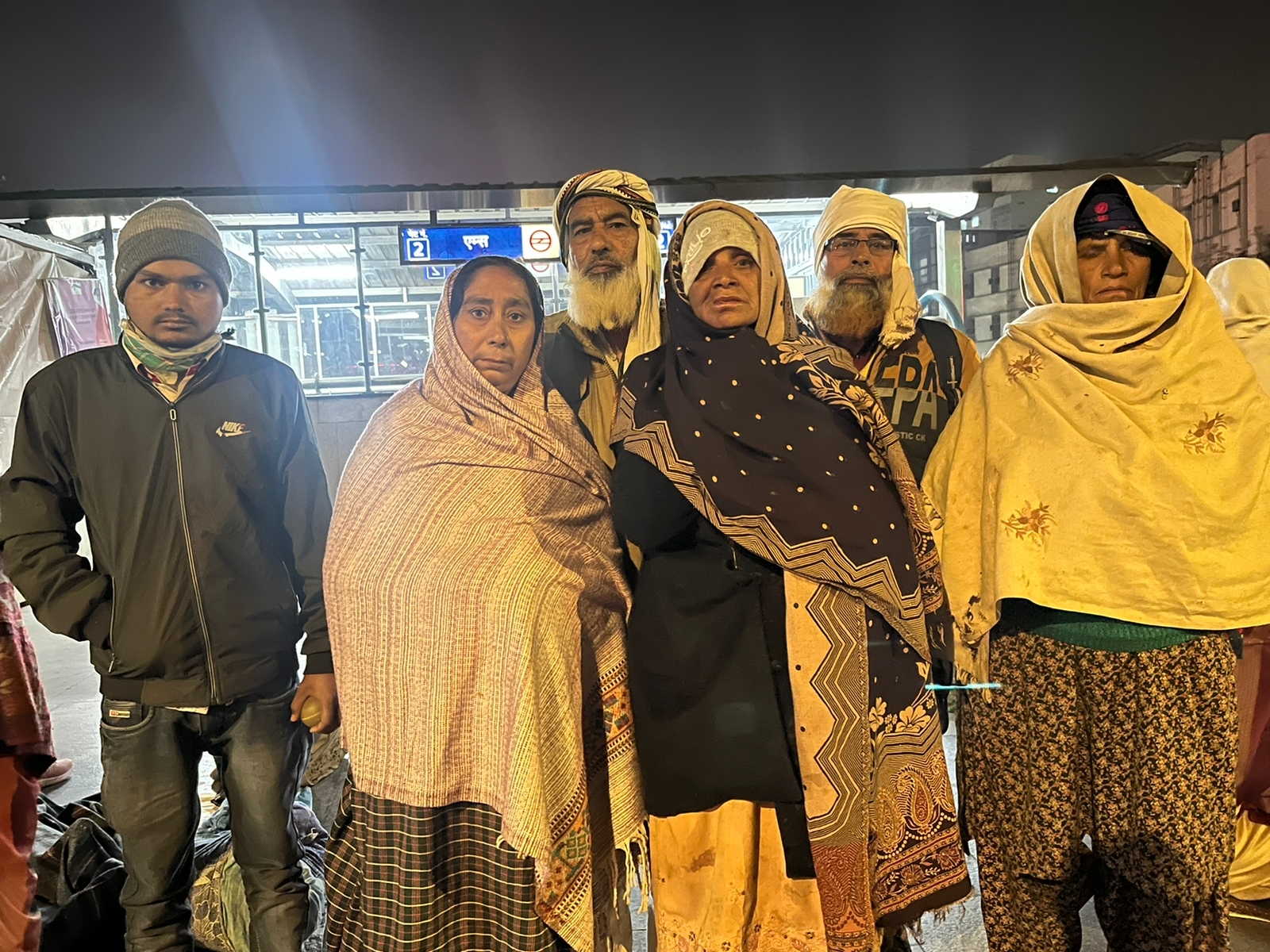 Abdul Khaliq, a resident of Bareilly in Uttar Pradesh, has to sleep outside the hospital whenever he comes for the treatment of his only son, who is struggling with kidney issues. Arbaz, Khaliq's son, has to go through dialysis and has been coming to AIIMS for the last three years. He has no other option but to sleep outside the hospital premises, as bearing the cost of dialysis is a huge burden for Khaliq. He claims that hospital guards do not allow people to stay on the premises after dark.
Women And Poor Sanitation Facilities
The unavailability/less number of washrooms around the hospital premises is also a very crucial issue for people living on the streets while waiting for their appointments at AIIMS. This becomes a major issue when it comes to females, who also have to live with their patients outside the hospital. When asked where they go to answer nature's call, the only answer is anywhere in the area because there are no proper restrooms. A woman present there also said, "We have to live without bathing for days, and there is an immense problem in relieving oneself."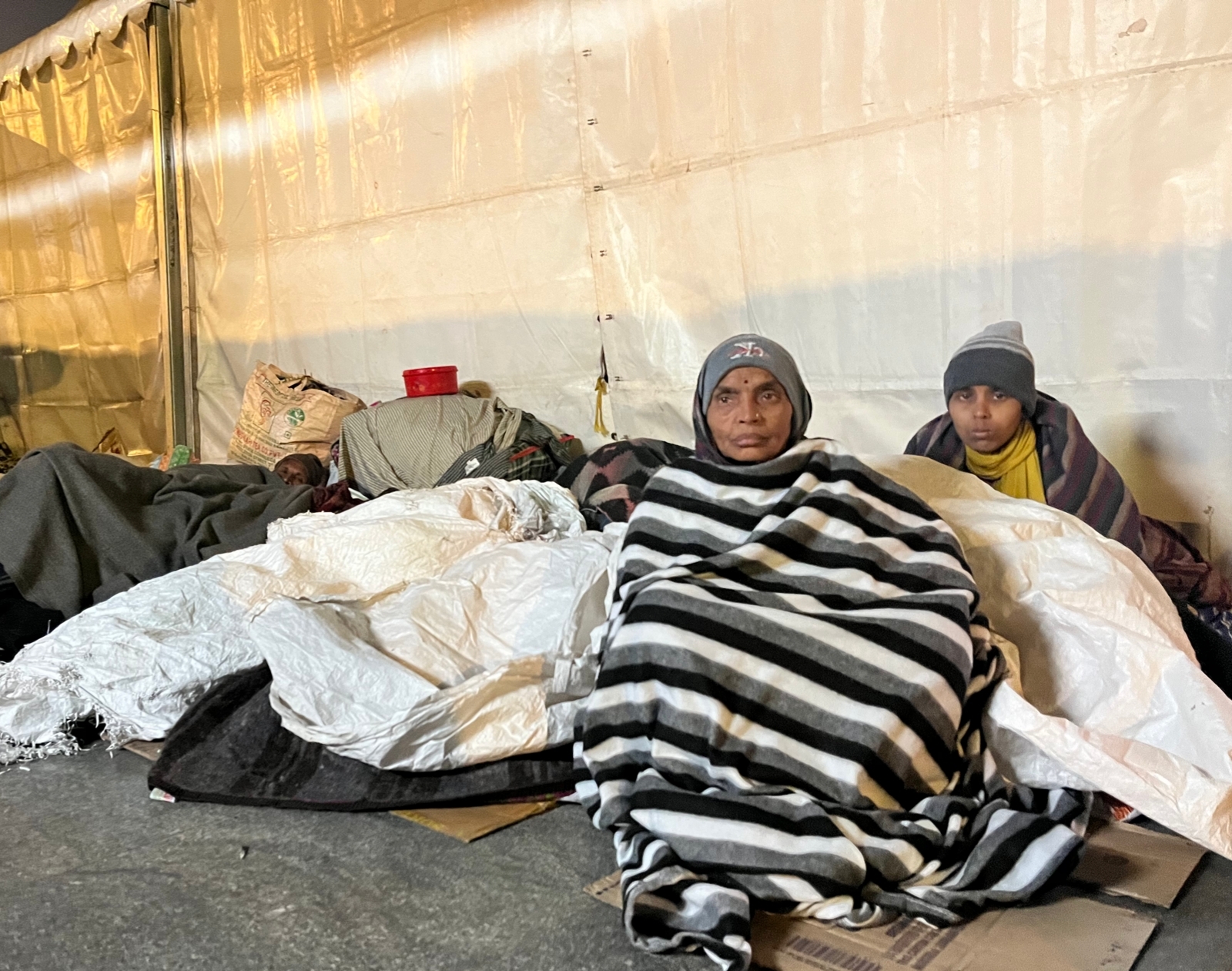 Demands from Govt
Most of the people (including patients and relatives), during the day as well as at night, only demanded speedy treatment at one of the most coveted government hospitals in the country but also asked for better services for attendees. Facing financial hardships and climate issues in the national capital, a majority of them face long queues to get proper medical benefits. A few of them, however, also demanded a basic shelter, where they could spend the night and escape the cold weather of Delhi.