'Situation under control in Delhi, COVID cases rising because of augmented testing': Arvind Kejriwal
Delhi chief minister Arvind Kejriwal on Friday said that the number of coronavirus patients in the national capital is very high but assured that the situation is under control
Updated: Fri, 26 Jun 2020 01:54 PM IST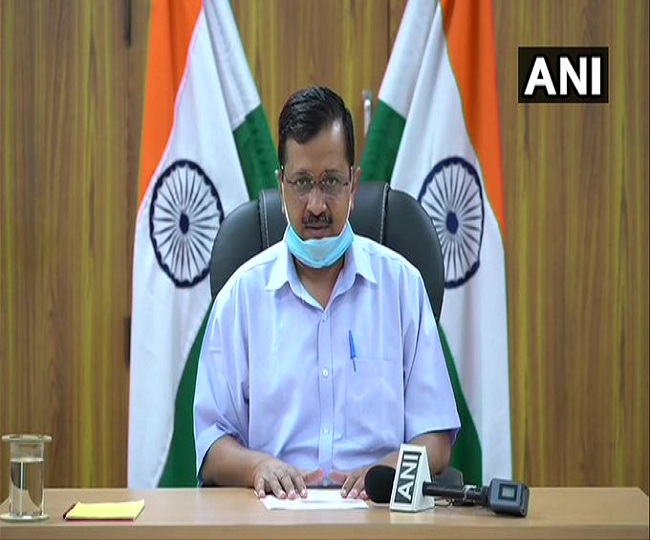 New Delhi | Jagran News Desk: Delhi chief minister Arvind Kejriwal on Friday said that the number of coronavirus patients in the national capital is very high but assured that the situation is under control and the cases are rising because the government has increased the testing by three times, since past few days.
Kejriwal said that the national capital is witnessing over 3,000 cases per day and cited that the rise in cases is because of the increased rate of testing in Delhi. The Delhi government has also started door-to-door screening of people from yesterday to check the COVID cases in the city.
"No.of COVID19 cases in Delhi is high but the situation is under control&there is no need to worry. We've increased testing by three times but positive cases have increased by around 3000 per day only. Out of the total COVID19 patients, approx 45,000 people have recovered", Kejriwal said as reported by news agency ANI.
With 3,390 fresh instances, the number of coronavirus cases stood at 73,780 in Delhi on Friday, including 26,586 active cases. Sixty-four fatalities were reported during the last 24 hours, taking the death toll due to the disease to 2,429 in the city. Meanwhile, of the total, around 45,000 people have recovered from the disease.
Arvind Kejriwal also said that around 6,000 beds were occupied during the last one week, despite over 3,000 new cases were reported daily. He said that less number of beds are required because most of the COVID-19 patients in Delhi have mild symptoms and does not require hospitalisation. Kejriwal also informed that Delhi has over 13,000 beds ready at this time.
"In the last one week, the number of beds occupied has been around 6,000 despite almost 3,000 new cases daily as they do not require hospitalisation. COVID19 cases in Delhi are mild and most of them don't require hospitalisation. Right now, we have over 13,000 beds ready", Kejriwal said.
In LNJP Hospital, Rajiv Gandhi Super Speciality Hospital and GTB Hospital, the government is going to set up more ICU beds on a large scale, he said, adding the Delhi government has already set up 3,500 beds for COVID-19 patients in hotels in the last 10 days.
The chief minister also said that COVID-19 patients under home isolation have been given pulse oximeters and that this will act as a "Suraksha Chakra" against the disease. He said the government has got permission to conduct plasma therapy on 200 patients in the city.
Posted By: Talib Khan