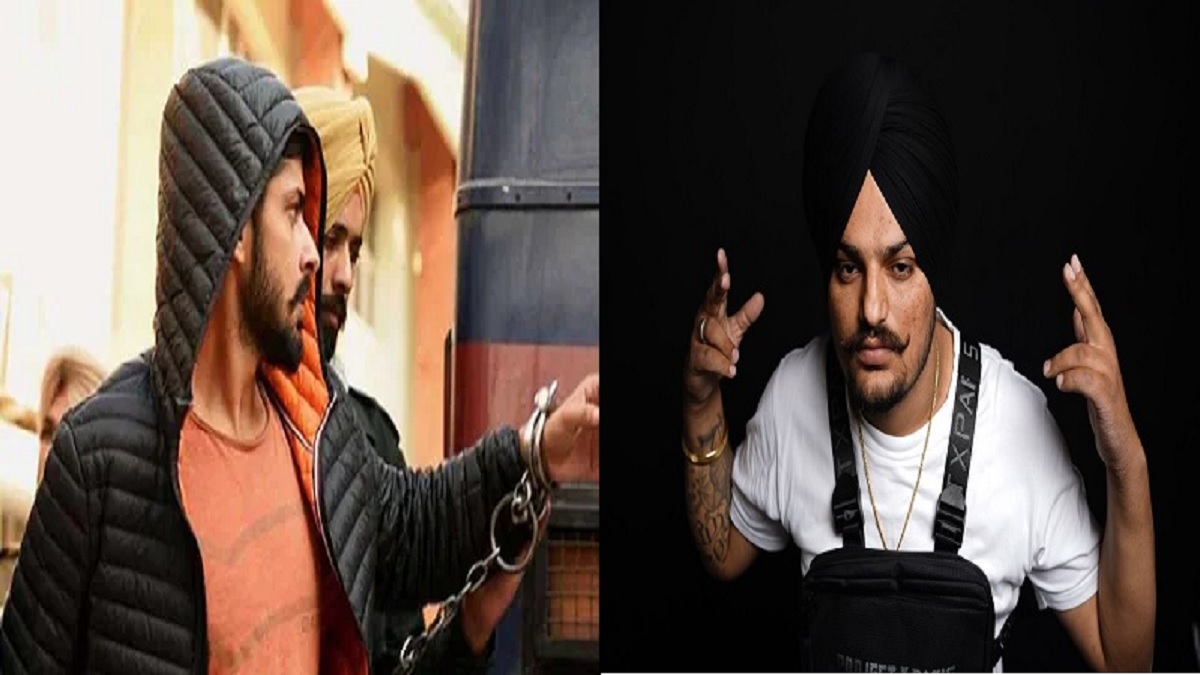 New Delhi | Jagran News Desk: The Delhi Police on Wednesday said that jailed gangster Lawrence Bishnoi is the mastermind of the brutal murder of Punjabi singer and Congress leader Sidhu Moosewala. This came after the police today arrested Siddhesh Hiraman Kamle, alias Mahakal, a close associate of the main shooter in the killing of Moosewala.
The police said Mahakal has been arrested from Pune and added that five more suspects have been identified in connection with the murder case. "He was arrested in a joint operation conducted by a team of Special Cell and Maharashtra Police," Special Commissioner of Police, Special Cell, H.S. Dhaliwal, said.
The police further said that since the killing of Moosewala, four teams of Special Cell were working on the case. "We questioned several gangsters across the India to identify the 8 shooters who committed the crime," Dhaliwal said adding, "the probe has so far revealed that Lawrence Bishnoi is the mastermind behind Moosewala's killing".
The senior official did not share the name of the shooter with which Kamle is associated. However, he maintained that he has strong linkages with one of the shooters and he can help trace out more than one shooter. The prime motive behind the Punjabi singer's murder is still unclear.
"It is part of investigation and hence cannot be shared at this stage," Dhaliwal said, adding all relevant information is being shared with the Punjab Police.
Meanwhile, in another development related to Moosewala's killing, the Punjab police had sought a red corner notice against gangster Goldy Brar, who had taken the responsibility for the murder, just 10 days before the brutal killing. Police said that a red corner was sought against Satinderjit Singh, alias Goldy Brar, in two separate cases registered against him in Faridkot. A red-corner notice allows the arrest and detention of a fugitive abroad.
The Punjab Police had sent a proposal in this regard to the Central Bureau of Investigation (CBI) on May 19, they said. The singer was shot dead in Punjab's Mansa district on May 29. Meanwhile, a police spokesperson on Wednesday said the state police has not been leaving any stone unturned for the extradition of gangster Goldy Brar.
Brar, a native of Sri Muktsar Sahib, had gone to Canada on a student visa in 2017 and he is an active member of the Lawrence Bishnoi gang. Two cases had been registered against Brar in November 2020 and February 2021 on the charges of murder, attempt to murder and the Arms Act. Brar had claimed the responsibility of Moosewala's murder.
This murder was in retaliation for youth Akali leader Vicky Middukhera's killing that took place last year. The Punjab Police on Tuesday had said it had arrested eight persons so far in connection with the brutal murder of Moosewala. On May 29, Moosewala was shot dead by unidentified assailants in Punjab's Mansa district.
(With Agencies Inputs)