SC directs govt to consider implementation of 'One Nation One Card' scheme during lockdown
Publish Date: Tue, 28 Apr 2020 04:14 PM IST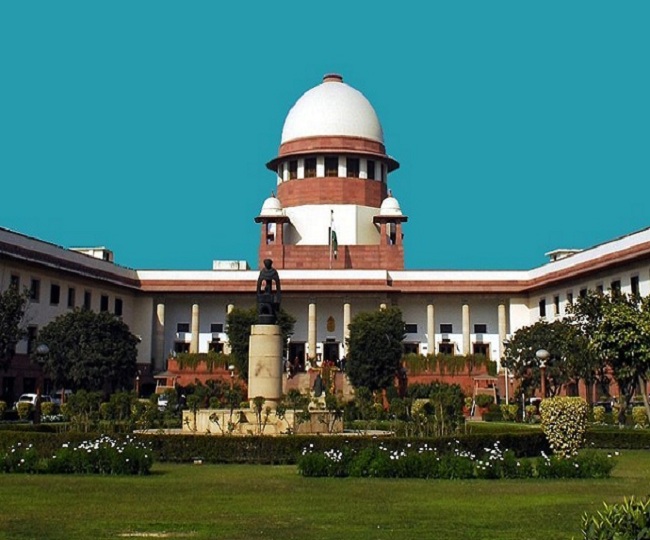 New Delhi | Jagran News Desk: The Supreme Court has directed the Union Government to consider the prospective workability of 'One Nation One Ration Card' scheme at the earliest, which is scheduled to be launched in June this year.
The apex-court move has come in the backdrop of increasing concerns of ensuring the availability of food grains to the vulnerable sections, such as the migrant laborers and citizens from Economically Weaker Sections.
A bench comprised of Justices N V Ramana, Sanjay Kishan Kaul and B R Gavai, in an order passed on Monday said, "We direct the Union of India to consider whether it is feasible for it to implement the said Scheme at this stage or not and take appropriate decision in this regard keeping in view the present circumstances".
The top court was listening to the plea filed by advocate Reepak Kansal, who sought an alternative of the 'One Nation, One Ration Card' scheme at the current point of time, for the benefit of migrant workers, beneficiaries and citizens of other states stranded in different places across the country due to the nationwide lockdown.
The petitioner asked the court to entitle the migrant laborers, inhabitants of other states stranded across the nation with subsidized foodgrain by temporarily adopting One Nation One Umbrella Policy during the epidemic of corona due to absence of 'One Nation One Rashan Card' scheme.
He also sought direction to authorities for ensuring migrant labourers who are at present staying in rented premises or in transit camps do not go hungry for want of local identity cards or any identity cards.
Kansal claimed that States and Union Territories have been giving preferences to its respective citizens and voters and denying benefits of subsidized grains / foods /shelter/ medical facilities to the migrants labourers or citizens of other states/ UTs due to absence of local identity proof like Ration card/residential proof or voter card even during the unprecedented nationwide lockdown due to epidemic of COVID-19.
"The scheme announced by Central Government is about to start at June, 2020. Due to lack of scheme of One Nation One Ration Card and another policy/ circular/notification by Central government to protect the rights of migrant labourers in regard to protect their lives and health," the plea stated.
"The said section of the society has not been getting benefits of schemes of Central and State government including subsidized food grains, shelter and medical facilities (except Corona treatment)," added the plea.
(With PTI Inputs)
Posted By: Talib Khan