By Talibuddin Khan
Fri, 20 Jan 2023 06:26 PM IST
Minute Read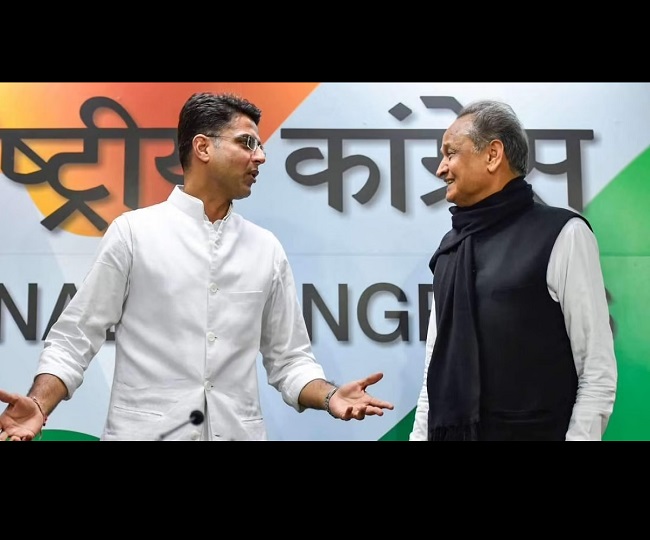 A MONTH after the feud between Rajasthan CM Ashok Gehlot and MLA Sachin Pilot, the top two leaders in the state, apparently ended with Rahul Gandhi's "both are assets" remarks, a fresh war of words began between the two. In continuation with his attacks on Ashok Gehlot, Pilot recently questioned the Rajasthan government's inaction against corruption cases reported during the tenure of former CM and BJP leader Vasundhara Raje.
Pilot, speaking at Kisan Sammelan in Pali, said that it has been four years since Congress is in power in the state and still no action has been initiated on the scams reported during Raje's tenure. The fresh tussle between the two is seen as a big challenge for Congress ahead of the Assembly elections in the state, which is among the few Congress is ruling.
"Why don't we take action on the scams of Vasundhara Raje, which we spoke of and for which there is evidence? The Central government is unnecessarily troubling the Gandhi family and why doesn't our government in Rajasthan take action on the scams reported during the BJP rule?," Pilot said.
"The government was formed after hard work of 5 years. In those five years, Vasundhara's government was in Rajasthan, we had challenged the Vasundhara government that we would expose your corruption and black deeds. Action will be taken against those found guilty. You all know that there were land and liquor scams during the BJP rule. Many fled the country. Lalit Modi ji is sitting abroad. Action should be taken against those people with whom his name was linked," he added.
Pilot said, "The Congress government may repeat, but if action is not taken against those who were involved in corruption, by exposing whom we have formed the government in Rajasthan, then the public will not believe us. I do not talk about enmity, but take action on the allegations we have made, which have evidence."
"Our government is sitting in Rajasthan, why don't we take action against the BJP leaders who are involved in corruption. I do not want to work with a sense of vengeance, but those people who promised to take action will have to be held accountable," Pilot further added.
Sachin Pilot's criticism came a day after Gehlot, in a viral video, was heard saying that a "big corona" entered the party after the pandemic. It is believed that Gehlot allegedly likened Pilot to coronavirus. Responding to one of the participants during the meeting, Gehlot without naming anyone said, "I have started meeting...earlier corona came...a big corona also entered our party."
(With Agencies Inputs)