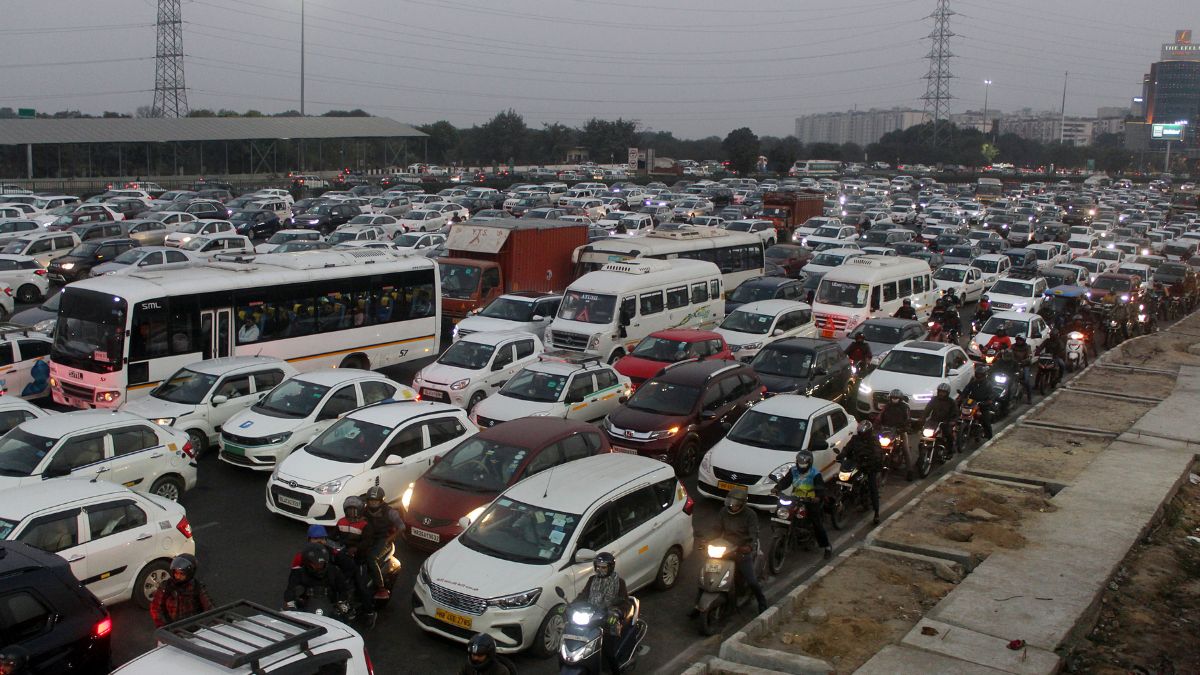 MAJOR cities across India have issued traffic advisories to ensure that vehicular movement does not impact Republic Day Celebrations. Parades and official events are lined up in Delhi, Noida, Gurugram, Mumbai and Kolkata to celebrate the day when India gave itself its constitution.
In New Delhi, the parade will commence from Vijay Chowk at 10.30 AM and move towards Red Fort.
Also Watch:
Here are the roads you should avoid taking on January 26:
DELHI
The Republic Day Parade in Delhi will march on Kartavyapath, C-Hexagon, the Subhash Bose Circle, Tilak Marg, Bahadur Shah Zafar Marg, Netaji Subhash Marg, and Red Fort.
A Delhi Police advisory informed that no movement will be allowed on Kartavyapath from Vijay Chowk to India Gate. This order will come into effect from 6 PM on Wednesday till the parade is over tomorrow. While no cross traffic will be allowed at Rafi Marg, Janpath, Man Singh Road from 10 PM on Wednesday till the time the parade is over.
Other roads people may take -
Commuters might take the route from Madarsa, Lodhi Road T-point via Aurobindo Marg, AIIMS Chowk, Ring Road-Dhaula Kaun Vande Matram Marg, and Shankar Road if they wish to go towards Mandir Marg.
Those going towards New Daily Railway station from South Delhi will have to go through Dhaula Kuan, Vande Matram Marg, Panchkuian Road, Connaught Place outer circle, Chelmsford Road towards Paharganj side or Minto Road and Bhavbhuti Marg for Ajmeri Gate side.
MUMBAI
In Maharashtra's capital, roads around the Shivaji Park Grounds in Dadar will remain out of bounds for commuters starting from 6:00 AM to 12:00 PM for the Republic Day Parade, Mumbai Traffic Police informed, as quoted by Mid-day.
Other roads people may take -
Commuters wanting to use the route from Siddhivinayak Junction to Swatantraveer Savarkar road can instead turn left at the Portuguese Church and go through Gokhale Road, Gadkari Junction, LJ Road, Raja Bade Chowk to the West Suburbs.
Vehicular traffic is restricted from the Yes Bank junction till the Siddhivinayak Junction and commuters may take the alternative route by taking a left turn at Yes Bank Junction, proceed on Shivaji Park Road No. 5, Pandurang Naik road, then turn right at the Raja Bade Chowk, proceed on the LJ Road, Gadkari Junction, and Gokhale Road to go towards South Mumbai.
NOIDA
Key entry points to Delhi from Noida will be blocked, a traffic advisory by authorities said. Traffic from the Chilla border, DND, and the Kalindi Kunj border will be diverted in view of the security situation in the capital. These diversions will be in place from 9 PM, January 25 till the Republic Day Parade ends on January 26.
Frieght vehicles will have to take expressways on the outskirts of the Gautam Buddh Nagar District if they plan on going to Delhi or elsewhere.
GURUGRAM
In Gurugram, entry of heavy commercial vehicles was barred from 9:00 PM on Sunday till 1:30 PM on Monday and it will again come in place between 9:00 PM on Wednesday and 1:30 PM on Thursday.
The Kundli-Manesar-Palwal Expressway shall be used by large vehicles coming in from Jaipur, Rajasthan, the police advisory said.
KOLKATA
Kolkata's famous Red Road near Fort Williams will be blocked for all vehicular traffic starting 10:00 PM on Wednesday till the Republic Day Parade gets over tomorrow, Kolkata Traffic Police advisory said.
Mayo Road or Guru Nanak Sarani will remain closed for common traffic from early morning around 5:30 AM on the Republic Day till the parade ends.