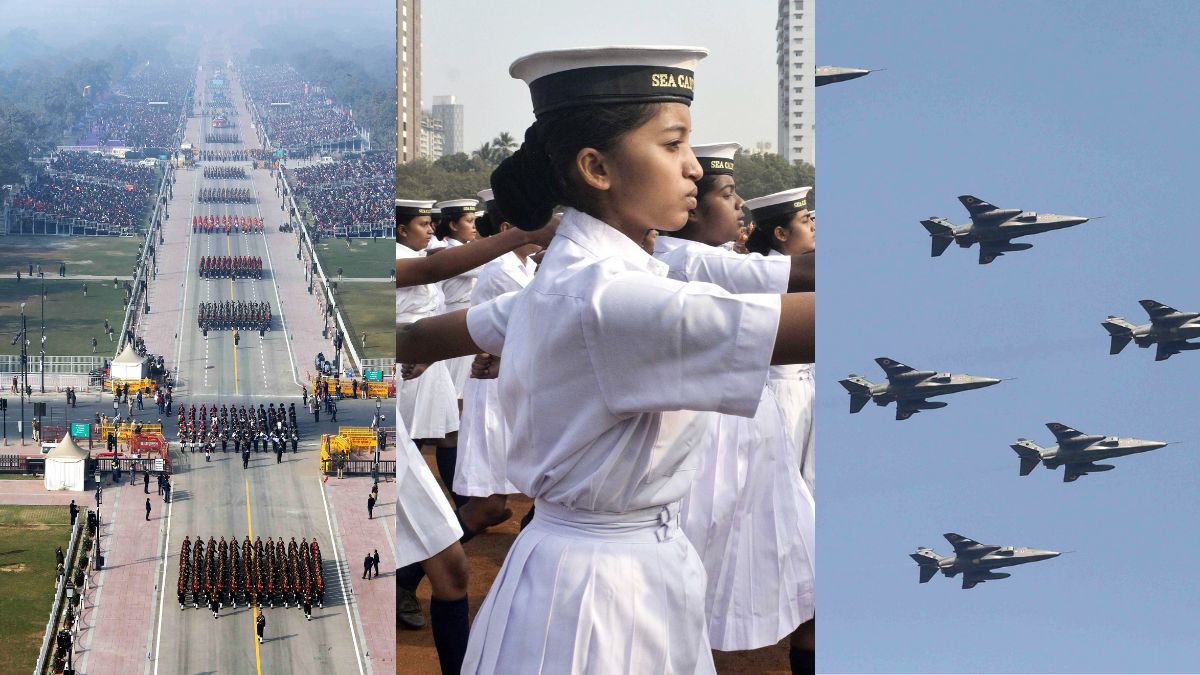 THE CELEBRATIONS for the 74th Republic Day will be made extra special with the many first-time events scheduled this year. Preparations are on to showcase India's growing prowess and indigenisation on the Kartavyapath during this year's Republic Day parade.
This year's parade will take place on the newly constructed Central Vista Avenue. The Centre has made 32,000 tickets for sale available online for the common citizens and all official invites will be sent digitally for the first time, according to defence ministry officials quoted by news agency PTI.
Also Watch:
Below are some of the other 'firsts' scheduled for the 74th Republic day parade:
- This year's Republic Day Parade will be held for the first time on Kartavya Path, which was rechristened from its earlier name of Rajpath. The change was made as part of a process of shedding India's colonial legacy.
- For the first time in India's independent history, the iconic 21-Guns Salute to the President during the parade will use 105 mm Indian Field Guns replacing the British-made 25-Pounder guns. This is being done to promote the 'Make In India' Initiative.
- Another major first this year would be the "Daredevils" Motor Cycle Riders from the Corps of Signals, which will be co-led by a woman officer.
- Talking about the increased inclusion of women in the armed forces, for the first time they will form a part of the BSF's camel contingent.
- The Indian Navy's IL-38 will be showcased during the parade for the first and last time, according to a senior India Air Force official, quoted by the Mint. The official also informed that IL-38, which has served Indian Navy for 42 years, will be part of the flypast programme of 50 different aircraft, including nine Rafale jets.
- Formations like Bheem and Vajrang will fly past the Kartavya Path for the first time.
- Egyptian President Abdel Fattah Al-Sisi will be the chief guest for this year's Republic Day Parade. He will be the first Egyptian President to be hosted by India on January 26th.
- A contingent of the Egyptian Army will also march during the Republic Day parade for the first time.
(With agency inputs)