By Nikhil
Tue, 24 Jan 2023 12:54 PM IST
Minute Read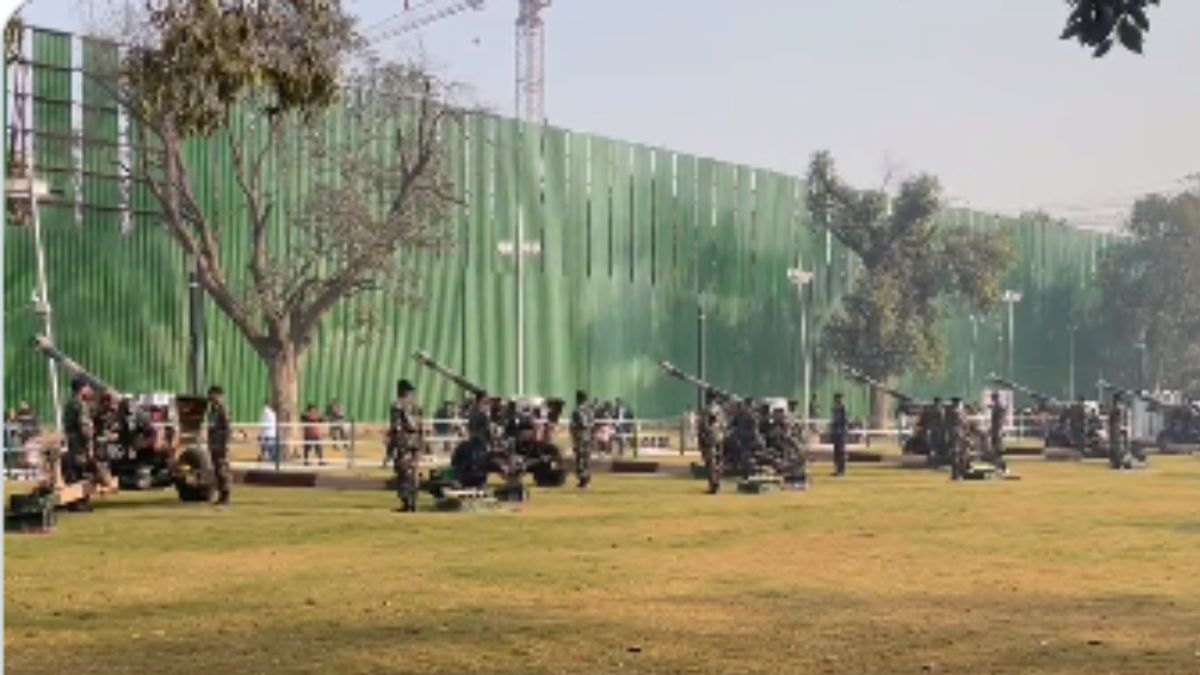 PUSHING its Make-in-India initiative further, the Central government has decided that 105 mm Indian field guns will replace the 25-pounder guns during the ceremonial 21-Gun Salute for the President at the Republic Day Parade this year.
India is "transitioning towards indigenisation" and the "time is not far when all are equipment will be swadeshi", Major General Bhavnish Kumar, Chief of Staff for Delhi, said, as quoted by PTI.
Also Watch:

The Army will showcase its equipment during the 74th Republic Day, that are all made in India, Maj Gen Kumar informed. He also added that Rudra and ALH Dhruv, the Akash weapon system and helicopters will also be a part of the program.

Seven cannons from the early 1940s era had traditionally been used for firing the ceremonial salute during the Republic Day celebrations at the Rajpath, now rechristened as Kartavya Path. Made by the British, these cannons are part of the Field Regiment and had participated in World War II.

"Since the 105 mm Indian Field Gun is an indigenised gun, so we want to use this to replace the 25-pounder guns used earlier for the 21-Gun Salute. And, it is a matter of pride that we are showcasing our indigenous gun for this too," Maj Gen Kumar said, in response to a question about the reason behind replacing the 25-pounders.

The 21 rounds are fired from these cannons as the National Anthem plays in the background, with the Salute starting and ending at the same time. "Each gun (25-pounder) is handled by a team of three personnel, and ideally all seven fire in a cyclical fashion until the 21st round is fired when hay of 'jay jay hay' is being sung or played," a senior Army official was quoted by PTI saying back in January 2017.
In 2017, the weather brought some inconvenience for the ceremonial artillery unit during the Republic Day Parade. However, The unit had fired the traditional 21-Gun Salute with "clockwork precision, as rain poured, PTI reported.

The 105 Indian Field Gun was designed in 1972 and is produced at the Gun Carriage Factory in Jabalpur and Field Gun Factory in Kanpur. These guns have been in service since 1984. Army sources said 25-pounders guns are "obsolete and phased out of the Army now. And, presently being used as warm trophies in various army establishments like the Artillery Centre, etc."

(With Agency Inputs)