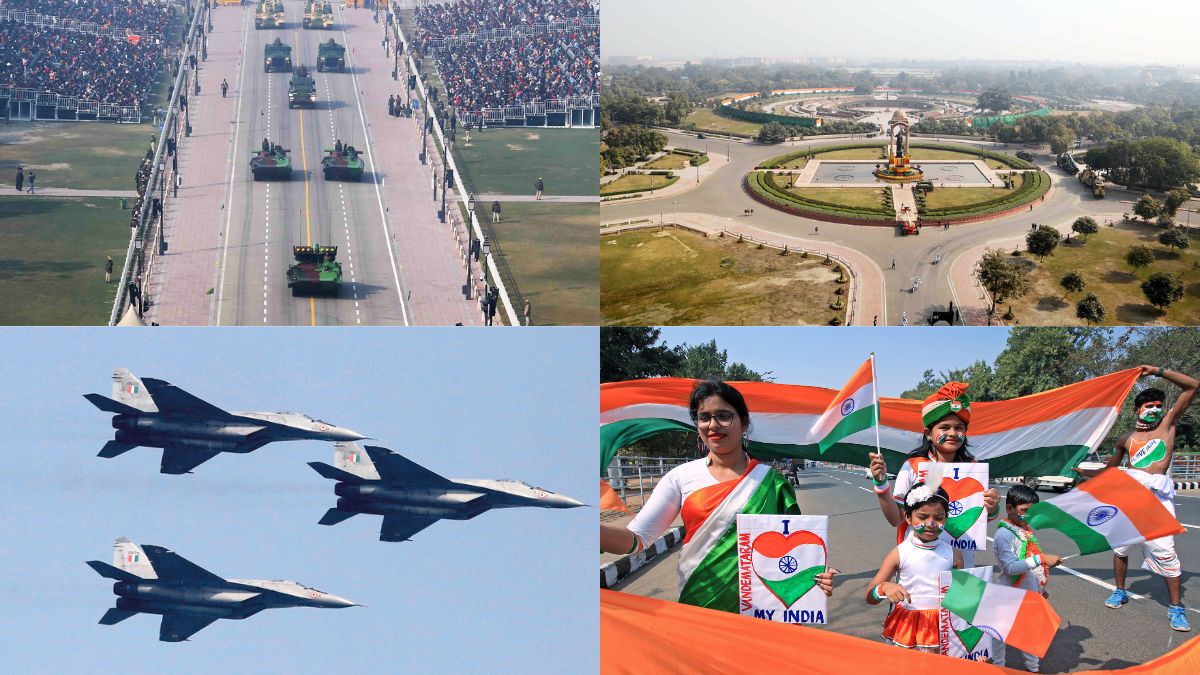 THE COUNTRY is celebrating its 74th Republic Day on Thursday (January 26) at the Kartavya Path in the national capital Delhi. This year's Republic Day celebration will witness the country's military prowess, cultural diversity, nari shakti and many other unique initiatives. The 75th year of Independence, which is celebrated as 'Azadi ka Amrit Mahotsav', shall witness zeal, enthusiasm, patriotic fervour and 'Jan Bhagidari', as envisioned by Prime Minister Narendra Modi.
On this occasion, India invites global leaders to the Republic Day parade in an effort to strengthen international ties and demonstrate the richness and unity of Indian culture. Since 1950, many world leaders have participated in India's Republic Day celebrations. This year, India has invited Egyptian President Abdel Fattah El-Sisi as the chief guest at the Republic Day celebrations.
Here Is A List O The Global Leaders Who Have Earlier Marked Their Presence In Republic Day Parade:
In 2020: This year, Prime Minister Narendra Modi invited Brazilian President Jair Bolsonaro as the chief guest.
In 2019: South African President Cyril Ramaphosa was the chief guest on the occasion of Republic Day 2019. PM Modi had invited him as the chief guest of the Republic Day celebration in India during the G20 summit.
Watch Also:
In 2018: India made a new experiment and invited the heads of state of ASEAN countries as chief guests to participate in the Republic Day parade. Indonesia, Malaysia, Philippines, Singapore, Brunei, Cambodia, Laos, Myanmar, Thailand and Vietnam were included.
In 2017: This year, the chief guest for the Republic Day parade was the crown prince of the United Arab Emirates Sheikh Mohammed bin Zayed Al Nahyan. Prime Minister Narendra Modi broke protocol to receive him at the IGI Airport in New Delhi and greeted him with a hug.
In 2016: French President Francois Hollande was the chief guest for the Republic Day celebration this year. This was for the first time a foreign military contingent marched with their Indian counterparts at Rajpath.

In 2015: This year, United States President Barack Obama was the chief guest who attended the Republic Day celebrations. Obama and First Lady Michelle were received by PM Modi.