Updated: Sat, 25 Jan 2020 09:37 AM IST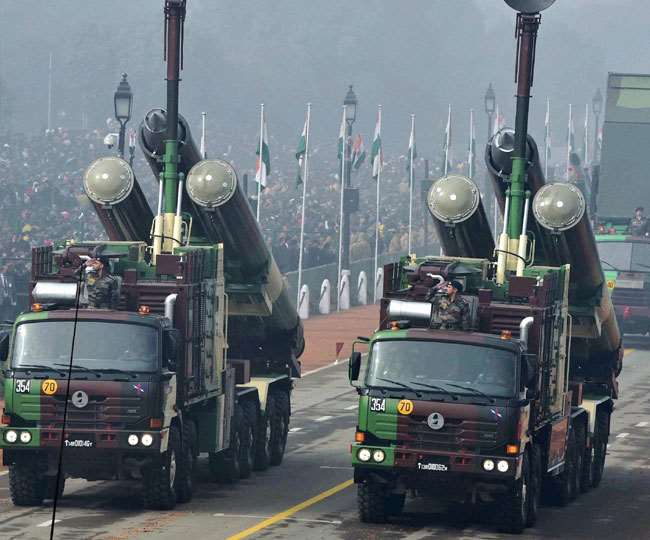 New Delhi | Jagran News Desk: January 26 is celebrated as 'Republic Day' in India to honour the date on which the Constitution of India came into effect. On November 26, 1949 that the Constituent Assembly of India formally adopted the Constitution of India. It came into force on 26th January 1950.
This year, India has invited Brazil's President Jair Bolsonaro. PM Modi, at the 11th BRICS Summit, had invited the Brazilian President for the Republic Day parade. At the 11th BRICS summit, PM Modi met Bolsonaro and held 'fruitful talks' to strengthen bilateral ties with him. PM Modi also spoke about diversifying cooperation for the benefit of the people.
Also Read | Want to buy R-Day parade tickets? Here's all you need to know
Here are some facts that you need to know about Republic Day:
* India celebrated its first Republic Day on January 26, 1950.
* The Republic Day parade generally starts from Rajpath and ends at Red Fort in Delhi.
* I took almost two years and 11 months and 18 days for Dr. BR Ambedkar and his team to draft the Constitution of India.
* There are two copies of the Indian Constitution, one in English and one in Hindi and both of them are hand written.
* The Indian Constitution is the longest written Constitution in the world with as many as 444 articles divided into 22 parts and 12 schedules.
* Before the Constitution came into force, India followed British Government's Government of India Act 1935.
Also Read | Republic Day 2020 Parade: Rehearsals on January 17, 18, 20 and 21; traffic restrictions imposed
* During the Republic Day Parade, a hymn 'Abide With Me'. The hymn was favourite of Mahatma Gandhi.
* From 1950-54, Republic Day was celebrated at Irwin Stadium (now called National Stadium), Red Fort, Ramlila Grounds and Kingsway. It was first celebrated at Rajghat in 1955.
* First Head of State of Indonesia, President Sukarno, was the first chief guest of India's first Republic Day.
* On Republic Day of India, every year, a 21-gun salute is given to the National Flag and the President, during the Flag Hoisting Ceremony.
* This year the Ministry of Defence has selected 22 tableau out of 56 proposals for the Republic Day parade.
* This will be the very first time when the woman army officer will be seen leading the Army Day Parade.
* A majority of national awards such as Bharat Ratna, Padma Bhushan and Kirti Chakra are awarded during the Republic Day ceremony.
* On the Republic Day, the Indian Air Force came into existence. Before this, the Indian Air Force was a controlled body but after Republic Day, Indian Air Force became an independent body.
Posted By: Aalok Sensharma