By JE News Desk
Mon, 23 Jan 2023 04:50 PM IST
Minute Read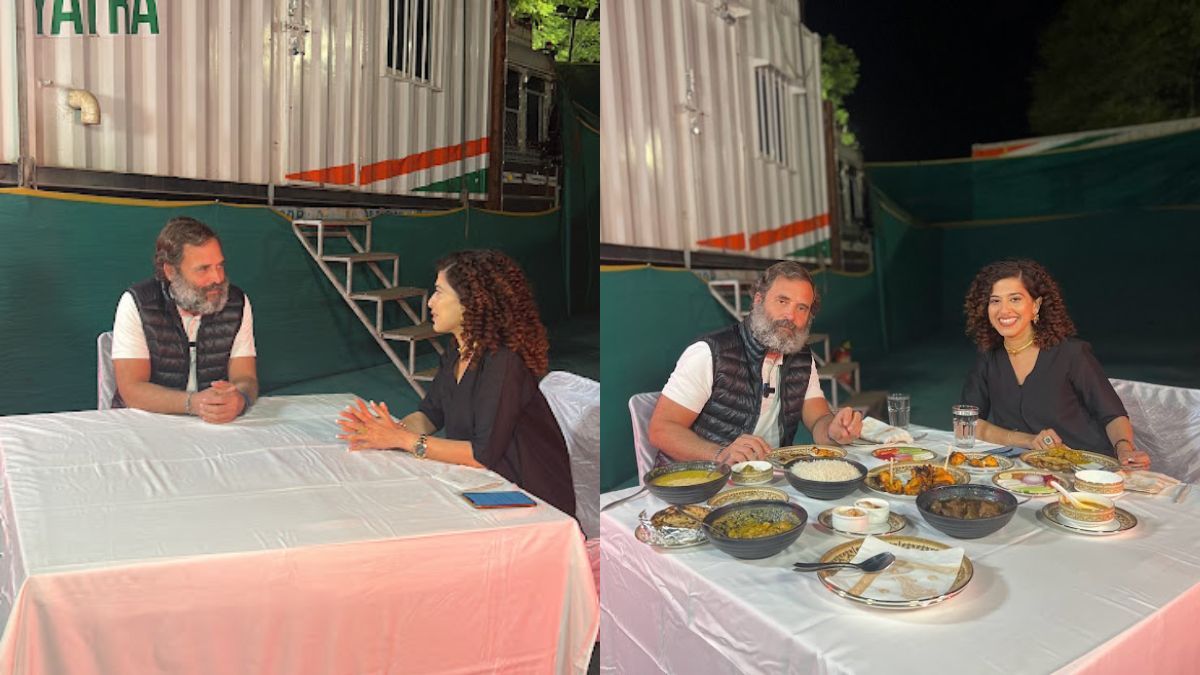 RAHUL Gandhi would like to marry a "loving person who is intelligent", the Congress leader revealed during a casual conversation with YouTuber Kamiya Jani. This conversation took place when Gandhi was in Rajasthan, and the video was uploaded on YouTube channel Curly Tales on Sunday.
"When the right girl comes along, I'll get married. I think that my bar is very high when it comes to marriages as my parents had a really lovely marriage," 52-year-old Rahul Gandhi said.
Also Watch:
When Jani quipped "all the girls out there are getting the message", Gandhi was quick to say, "now you will get me in trouble".
Marriage was not the only topic that kept the conversation going. Among many things, the Gandhi family scion also discussed about his food habits. Even though he does not like to eat Jackfruit and peas, he is not a fussy eater, Gandhi claimed.
Rahul said that he "tends to be non-vegetarian" mostly, and regards Moti Mahal in Delhi as one of his favourite places to eat, among others like Swagath and Sarvana Bhawan. Delhi's Moti Mahal is one of his favorite places to eat out along with Swagath and Sarvana Bhawan. Rahul tends to eat mostly non-vegetarian food, he said during the interview.
"Telangana was a little bit spicy for me. The chillis were over the top," Gandhi said while adding that he does not eat very spicy food. He was talking about his food experience during the Bharat Jodo Yatra. He also claimed that he usually eats "desi" food for lunch and "continental" for dinner and that his diet is strict whenever he is at home.
Gandhi is also an ethusiast for adventures. The senior Congress leader said that he is interested in scuba diving, cycling, backpacking, and martial arts.
"I used to go with my friends for long-distance cycling. Back in Europe, I have cycled across Italy," he said. He also said that he is a black belt in Japanese martial art "Aikido" and used to do boxing as a college student.
His first salary was 3,000 pounds while working at a strategy consulting company in London, around the age of 24 or 25, he informed.