Production of RT-PCR and antibody kits to help India meet target of 1 lakh tests per day by May 31: Centre
Updated: Tue, 28 Apr 2020 03:05 PM IST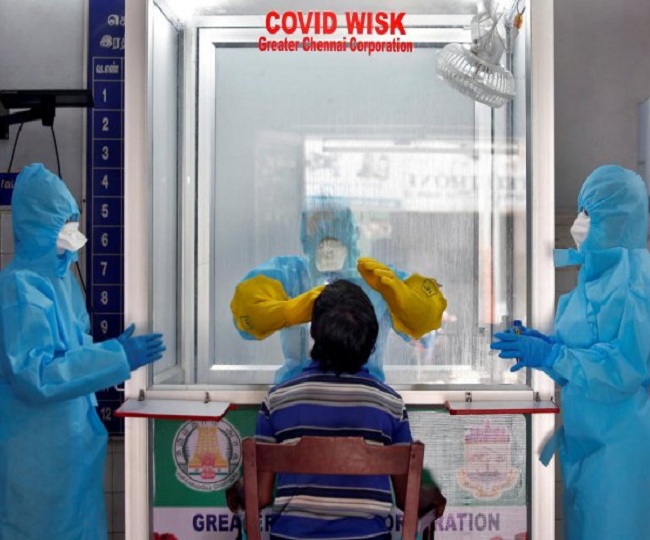 New Delhi | Jagran News Desk: Union Health Minister Harsh Vardhan on Tuesday said that India will be able to produce RT-PCR and antibody testing kits for coronavirus by next month which will help in meeting the target of 1 lakh random tests per day by May 31.
"We will be able to produce RT-PCR and antibody test kits in India by May. All processes are in advanced stage and production will start after getting approval from ICMR. It will help us in meeting our target of 1 lakh test per day by May 31," he said.
Highlighting the efforts by the Health Ministry in the fight against COVID-19, Vardhan said that India now has over 100 Personal Protective Equipment (PPE) manufacturers and the country is also producing ventilators for effective treatment of coronavirus patients.
He also said that there have been no fresh cases of COVID-19 in 80 districts of the country in the last one week.
"In 47 districts, no case has been reported in last 14 days, while 39 districts have not reported a case since last 21 days. 17 districts have not reported a case for last 28 days," Vardhan said.
"For the last 14 days, our doubling rate is 8.7, while for the last 7 days, it is 10.2 days. In last 3 days, it is 10.9 days roughly," he added.
The ICMR on Monday asked states and union territories to stop using the test kits procured from the Chinese companies — Guangzhou Wondfo Biotech and Zhuhai Livzon Diagnostics — due to "wide variations" in their performance.
India procured around 500,000 rapid antibody test kits from the two Chinese firms nearly two weeks back and they were distributed to several states reporting rising cases of the coronavirus infection.
In a communication, the ICMR asked states and union territories to return the kits to the central government so that they can be sent back to the suppliers.
The government said not a single rupee will be lost as payments were not made to the Chinese suppliers of the kits.
The procurement of the kits from the two Chinese companies have been cancelled after the equipment were found under-performing, the government said.
The government had decided to procure rapid antibody testing kits as the regular tests (RT-PCR) takes longer time.
A number of states, including Rajasthan and West Bengal, complained about the quality of the test kits, following which the ICMR asked them to temporarily not use them.
Posted By: Abhinav Gupta