Positive India: Youths of Rajasthan's Bayana town delivering essentials goods to needy people at their doorsteps
Updated: Thu, 26 Mar 2020 10:06 PM IST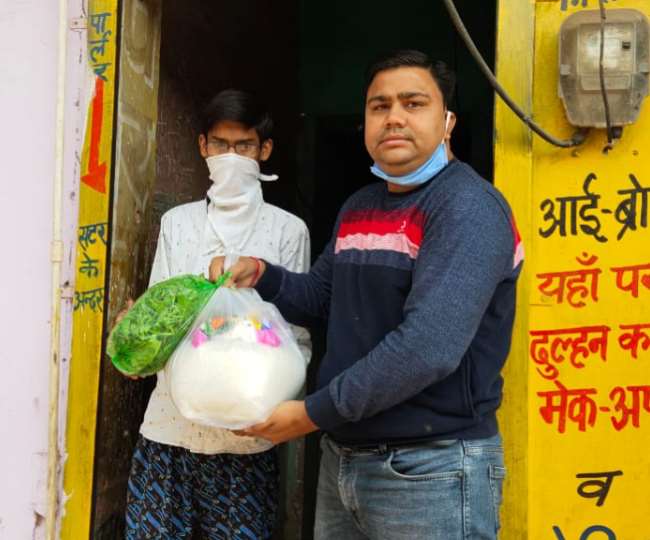 Bharatpur (Rajasthan) | Amit Sharma: Coronavirus has emerged as one of the biggest tragedies the world has witnessed in the past several decades. With the deadly virus spreading alarmingly in India, Prime Minister Narendra Modi has announced a nationwide lockdown for three weeks, which has been gathered support from all walks of life.
While essential goods and services are being made available to the people during the lockdown, availing them has turned out to be a big task for those families which mostly have women or elderly people.
During these times of hardships, a group of youths from Bayana town near Rajasthan's Bharatpur have started an initiative which can be an inspiration for not just the country, but the entire world.
A social media user, who goes by the name Pushpendra Baisala, posted a message on the Facebook page Samwad4You on March 23 - a day after 'Janata Curfew' - which read: "My name is Pushpendra Baisala. My contact number is ######. If anyone in need, you can call me. I live in the Amuk area."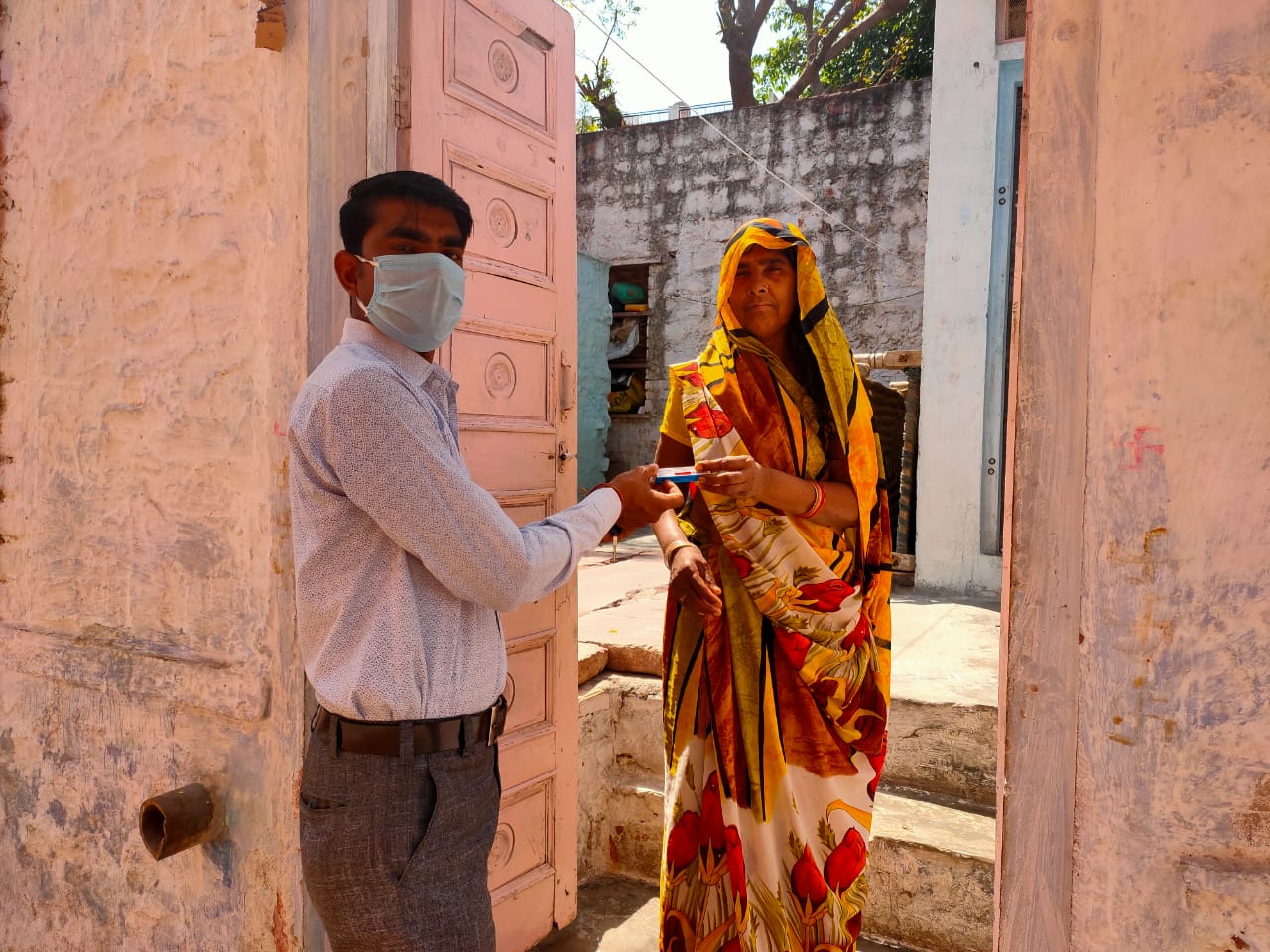 The impact of this message was that people in distress and in need of essential goods started calling Pushpendra for help.
Initially, he started buying items from the market as and what required by the people and delivered them at their doorsteps. When Pushpendra posted the pictures of his social work on social media, he soon found the support of ten volunteers who joined him in the cause. By the evening of March 25, 70 volunteers had joined hands for the cause and the numbers continue to increase.
The Facebook page Samwad4You has over 75,000 followers and is handled by one Rajeev Sharma, a resident of Bayana town. Rajeev told Jagran.com that the initiative by the youths was appreciated by the district authorities and the police.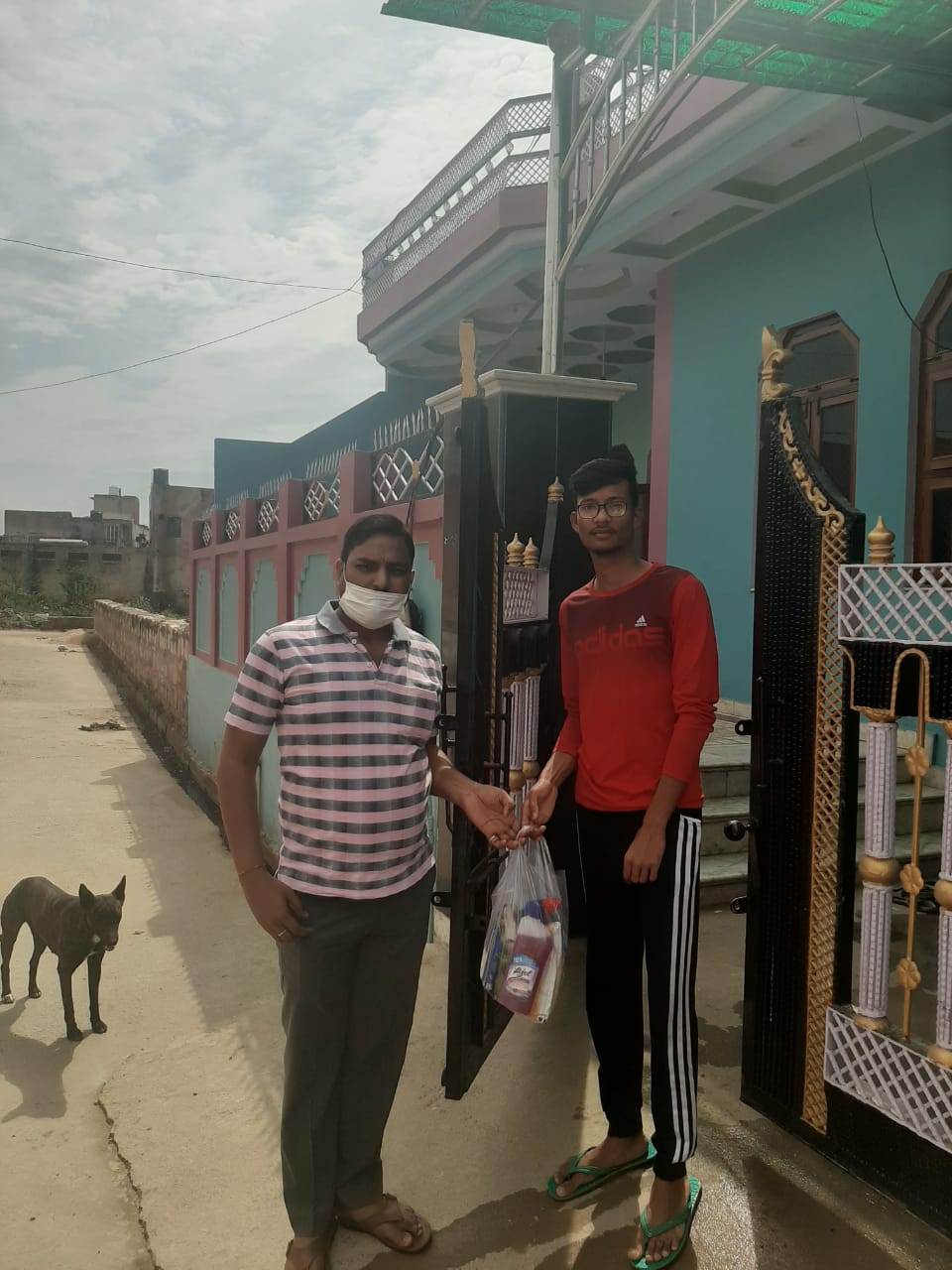 Self-motivated volunteers are coming forward to help those in need while taking all the necessary precautions, as specified for coronavirus, from sanitisation to face masks.
Depending of the requirements of the people, these volunteers are delivering grocery, medicine and other essential goods at their doorsteps at the same at which they buy them. The fuel prices incurred in carrying out these tasks are incurred by the volunteers themselves.
Area Police Sub-Inspector Kheenvasingh Rathor has assured Rajeev that the volunteers will not be stopped anywhere in the area, adding that passes will also issued for them if deemed necessary.
Pushpendra Baisala, who created the idea of the initiative, told that he was trolled for his message on social media initially. Several people used to call and ask him to deliver alcohol, tobacco and cigarettes at their doorsteps.
The volunteers of Samwad4You have delivered essential goods to at least 500 houses in the area in the last two days. They prepare a list of the demanded items across the day and buy them next morning when shops get opened.
Posted By: