'Poisoned pens don't work for too long': Syed Akbaruddin slams Pakistan on UNGA rants
Publish Date: Fri, 20 Sep 2019 08:11 AM IST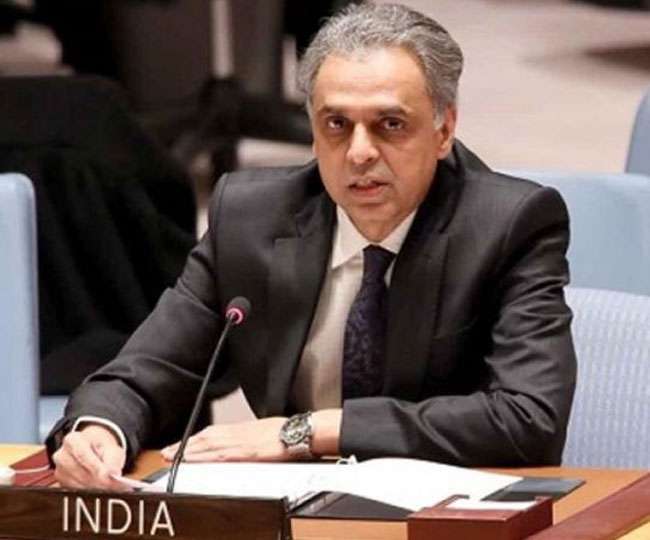 New York (USA) | Jagran News Desk: India's Permanent Representative to the United Nations Syed Akbaruddin on Thursday took a dig at Pakistan and said 'poisoned pens don't work for too long'.
Briefing the media on India's engagement at the upcoming 74th UNGA session Akbaruddin said, "terrorism will always be a theme in India's external orientation because our people have suffered enough and we would like the international community to act in unison to address these issues."
Also Read | Mumbai: Gas leak reports spark panic across city; fire engines, emergency vans mobilised to find origin
"Prime Minister Narendra Modi has made a call for an international conference to counter-terrorism. He will, of course, make that pitch. You have seen the efforts that we are trying to work on..within the context of what are the broad themes at GA (General Assembly). That does not exclude us from addressing very serious challenges and those challenges include terrorism," he further said.
He further said that India's focus has been to engage with developing countries with regard to climate action.
"While our focus is on engaging the developing countries, we are sui-generis as a country as we are able to engage at the level of developing countries, also engage with many developed countries as partners. And one way which we have done is to have coalitions which are broad-based and which cut across as developing and developed the world," he said.
Also Read | INX Media case: Chidambaram to remain in Tihar till Oct 3 as court extends judicial custody
"The coalition for disaster resilient infrastructure is a coalition which is in the making, which will bring about some of the G-20 countries, some of the developing countries which are not in the G-20 but who perhaps are exposed to the vagaries of the nature and their infrastructure gets destroyed very quickly when there are these huge catastrophic climatic events," said Akbaruddin.
Akbaruddin also laid out the focus and priorities of Prime Minister Modi when he arrives for the 74th UN General Assembly session.
He said a plethora of plurilateral and bilateral engagements and meetings of the Prime Minister outline the examples of how India will soar higher.
"What they want to do is their call. We've seen them mainstream terrorism in the past. And what you're now telling me is they may want to mainstream hate speech. It's their call, if they want to do that. Poison pens don't work for too long," he said.
Also Read | Who is Air Marshall RKS Bhadauria? All you need to know about new IAF chief
Speaking about bilateral talks between PM Modi and President Trump, he said, "President Trump is in New York, I understand between 23rd and 25th (September). These are the dates when he (Trump) is in here. You can be certain that it will be during this time."
PM Modi will be visiting the US from September 21-27 for the annual session of the United Nations General Assembly (UNGA). It is his first US trip after winning a second term as prime minister in May. PM Modi and President Trump are again scheduled to meet later in the week in New York on the sidelines of the UN General Assembly (UNGA) session.
Posted By: Aalok Sensharma