PM Modi to discuss COVID-19 vaccine rollout with Chief Ministers of all states during virtual meet on Jan 11
Prime Minister Narendra Modi discuss the Coronavirus vaccine rollout with Chief Ministers of all states during a virtual meet at 4 pm on January 11
Publish Date: Fri, 08 Jan 2021 08:10 PM IST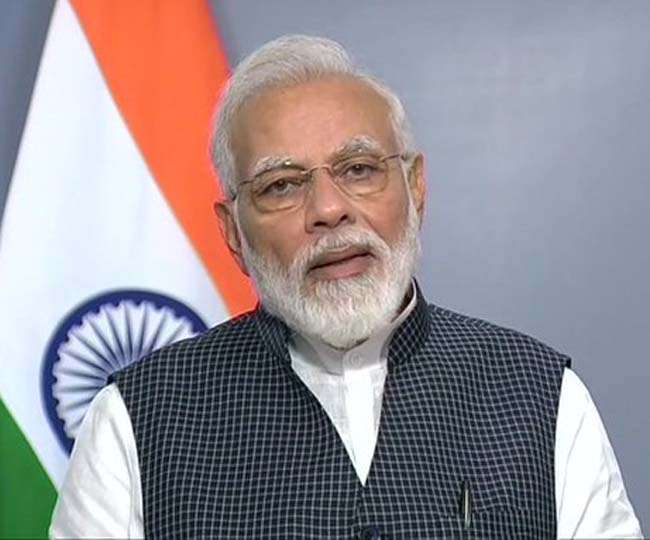 New Delhi | Jagran News Desk: Prime Minister Narendra Modi will discuss the Coronavirus vaccine rollout and the pandemic situation in the country with Chief Ministers of all states during a virtual meet slated to be held at 4 pm on January 11, news agency ANI reported.
The meeting will be held at a time when the Central government is set to kick off the mass inoculation drive following the regulators' approvals for emergency use authorisation to two vaccines: Bharat Biotech's Covaxin and Oxford-Astrazeneca's Covishield. The transportation of the vaccine was slated to begin from today, according to the Health Ministry.
The Health Ministry conducted another round of COVID-19 vaccination dry run across the country on Friday to assess to readiness to launch world's largest inoculation against the novel pathogen. The first mock drill for COVID-19 vaccination was conducted in eight districts of four states on December 28 and 29 while first such nationwide activity was held on January 2.
Pune will be the central hub for vaccine distribution in India. "For northern India, Delhi and Karnal will be made mini hubs. For the eastern region, Kolkata will be the hub, it will also be a nodal point for the northeast. Chennai and Hyderabad to be designated points for southern India," ANI quoted government sources as saying.
Several countries across the world, including the United States and the United Kingdom, have initiated the inoculation drive, with preference being given to healcare workers and the elderly. These groups would be given the preference in India as well once the vaccination drive begins, the Health Ministry had earlier said.
Posted By: Lakshay Raja