'PM Modi, tell Indian men to share household chores: Petition by working Indian mother
The nationwide lockdown in India sparked a huge debate on the gender politics of Indian homes pertaining to household chores.
Publish Date: Wed, 22 Jul 2020 02:04 PM IST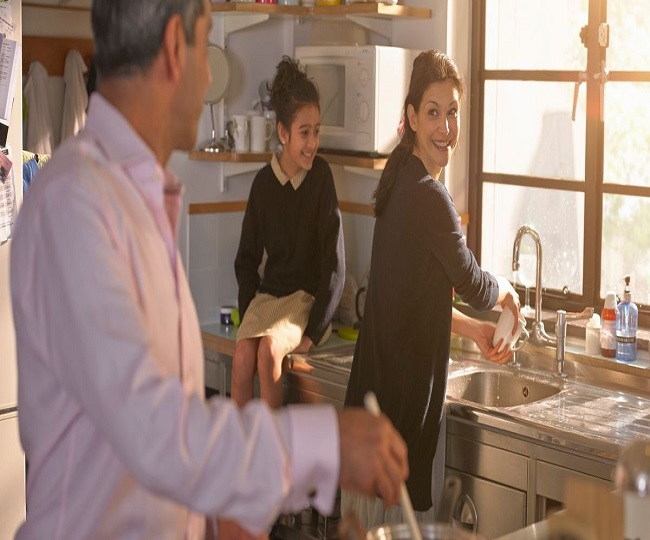 New Delhi | Jagran news Desk: Subarna Ghosh, a working mother in Mumbai has recently expressed her dissent over the lack of participation of men in household chores through a petition urging Prime Minister Narendra Modi to intervene.
Indian households often see an unbalanced and unfair workload of household tasks performed by Indian women as compared to men. The quibbles grew manifolds during especially when the nationwide lockdown was imposed as house helps and domestic help including part-time cooks, cleaners and nannies had to refrain due to the spread of the infection in the past few months.
In millions of households in India, the issue became grave as women were overburdened with the immense number of tasks to be performed alone at home. The issue became highly common and the matter was taken up by a working mother in Mumbai who published a petition on change.org and wants the Prime minister Narendra Modi "to address the issue in his next speech" and to "encourage all Indian men to do an equal share of housework".
To pen-down her story of struggle and complexities regarding the household work, the author of the petition wrote a short message for the PM in her request:
Dear PM,
Lockdown ke bahane se ek baat yaad aaya
Ghar-bandi mardon ko kya kisi ne samjhaya
Ghar ka kaam 'aurat ka hai' bolke usne thukraya
GDP ki baat chhoro, apno ne bhi bhulaya.
Tab socha kyu na Modiji se baat chalaye
Ki agle speech mein mardon ko yeh yaad dilaye
Ghar ka kaam har din hai sabka
Lockdown mein phir kam kyu badhta?
Bhaagidaari hi hai zimmedaari
Kya barabari nahi India ko pyari?
Questioning the basis of equality while sharing work at home which is usually considered the primary responsibility of women in India, Subarna wrote, "Unequal distribution of unpaid household work has rendered the harshest blow to women across India during this lockdown. Yet, women's care work continues to be invisible and no one wants to address this gross imbalance," in her petition seeking a change.
The petition which gathered around 75,000 signatures - a reflection of the scale of gender inequality in homes across India, reflects impeccably on women's growing issues with household chores in India.
According to a report by the BBC, Ms. Ghosh runs a charity that works on reproductive justice. Ghosh told the expectation that she would be the one to compromise on work was much higher during the lockdown.
"I live with my husband and two children in India's urban heartland. And I feel exhausted bearing this unfair share of the workload. The fatigue from being overworked is palpable amongst women in most Indian homes. Some even bear the 'double burden' of having a paid job," said the philanthropist in the petition.
The nationwide lockdown in India sparked a huge debate on the gender politics of Indian homes pertaining to household chores.
According to an Oxfam report, Indian women and girls put in more than three billion hours of unpaid care work daily. If it were assigned a monetary value it would add trillions of rupees to India's gross domestic product.
Signaling Modi's message on a self-reliant India, Ms. Ghosh asked Narendra Modi to Indian men about doing an equal share of care work within the household in his next speech.
Posted By: Simran Babbar