PM Modi, Imran Khan to face each other at 74th session of UN General Assembly today
The UNGA session will begin at 9:00 (New York time).
Publish Date: Fri, 27 Sep 2019 11:27 AM IST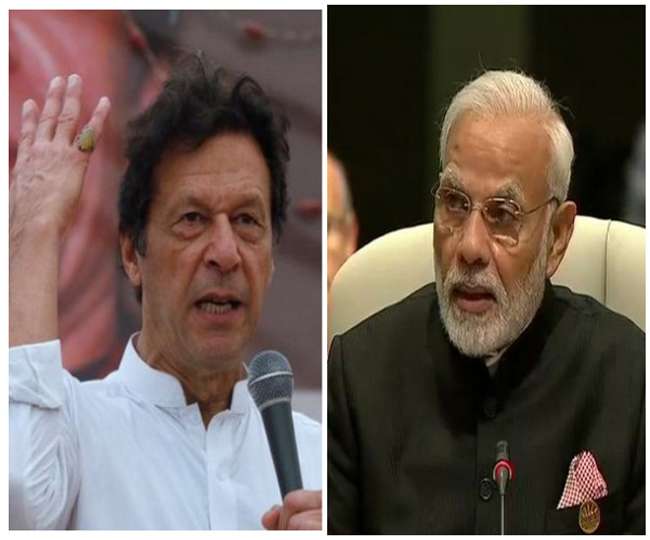 New Delhi | Jagran News Desk: Prime Minister Narendra Modi and Pakistan PM Imran Khan are likely to face each other at the 74th session of the United Nations General Assembly (UNGA) in New York on Friday.
This will be a rare incident when two leaders from rival nations will address the same platform, one after the other.
The UNGA session will begin at 9:00 (New York time), and it will begin with an address from the President of Mauritius Paramasivum Pillay Vyapoory. The general debate will be continued by the Vice-President of Indonesia and Prime Minister of Lesotho following which PM Modi will address the General Assembly.
Also Read | 'Terror elimination a pre-condition': Jaishankar after Pakistan boycotts his SAARC speech
After PM Modi, Imran Khan will immediately address the UNGA session and it is expected that he will rake up the Kashmir issue in the world body.
Tensions between India and Pakistan escalated after New Delhi revoked Article 370 from Jammu and Kashmir and bifurcated the state into two union territories. Pakistan has tried to internationalise the issue but has failed so far and thus it is expected that Imran Khan will rake up the issue once again.
Khan on Tuesday also admitted that Pakistan has failed to internationalise the Kashmir issue.
Meanwhile, the strained relations between the two countries was visible during the South Asian Association for Regional Cooperation (SAARC) meeting in New York when Pakistan Foreign Minister Shah Mahmood Qureshi boycotted External Affairs Minister (EAM) Jaishankar's opening statement at the meeting, saying that his country will not engage with India "until and unless" it lifts the "siege" in Kashmir.
Also Read | On Pakistan's request, UNSC allows Hafiz Saeed to withdraw money for 'basic needs'
India, however, has stressed that the decision to revoke Article 370 from Jammu and Kashmir is an 'internal matter' and Pakistan has no 'locus standi' on it.
Trump meets PM Modi and Imran Khan
Ahead of Imran Khan and PM Modi's address at the UNGA, US President Donald Trump met the two leaders on Monday and Tuesday respectively and said that he ready 'to mediate' between the two leaders on Kashmir.
"With respect to Pakistan and India, we talked about Kashmir. Whatever help I can be, I said, I offered, whether it's arbitration or mediation or whatever it has to be," said Trump
He added he will "do whatever he can because they are a very serious odds right now and hopefully that will get better".
Also Read | Trump calls PM Modi 'Father of India', says 'we'll have a trade deal soon'
Trump, however, in his meeting with PM Modi also expressed faith in India saying that the Prime Minister will take care of radical Islamic terrorism originating from Pakistan.
PM Modi's 6th US trip
Prime Minister Narendra Modi arrived in the US on September 21 in Houston. On Sunday, he attended the 'Howdy, Modi!' event along with Trump. After Howdy Modi!, the Prime Minister visited New York on September 23 where he addressed the 2019 Climate Action Summit hosted by UN Secretary General Antonio Guterres.
On September 24, PM Modi was felicitated by the Bill and Melinda Gates Foundation where he will be presented with the '2019 Global Goalkeeper Award' as a "special recognition" that celebrates a political leader who has "demonstrated their commitment to the Global Goals through impactful work in their country and/or globally".
On September 25, he delivered a keynote address at the Bloomberg Global Business Forum. Now on September 27, PM Modi will address the UNGA session.
Posted By: Aalok Sensharma