By Ashita Singh
Updated: Wed, 01 Jun 2022 07:11 PM IST
Minute Read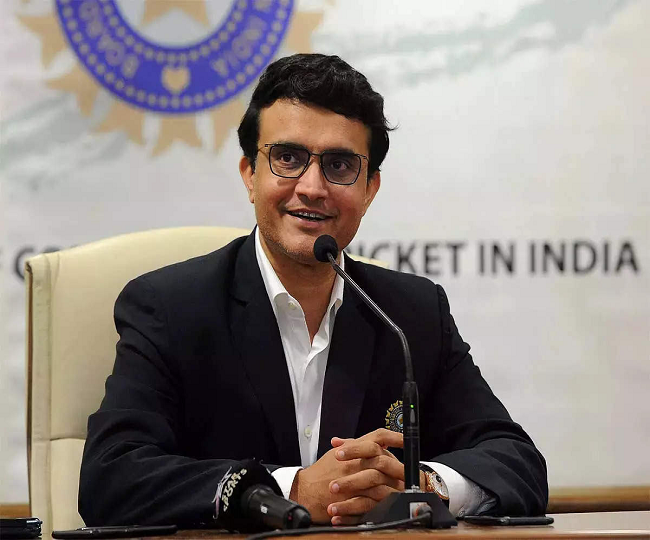 New Delhi | Jagran News Desk: Sourav Ganguly on Wednesday shared a cryptic post on his Twitter handle and said that he is planning to start something new. The post left everyone confused. Taking to Twitter, Ganguly firstly thanked cricket and all things related to it and then hinted at "starting something new" amid the ongoing buzz of joining politics.
"2022 marks the 30th year since the start of my journey with cricket in 1992. Since then, cricket has given me the support of all of you. I want to thank every single person who has been a part of the journey, supported me, and helped me reach where I am today. Today, I am planning to start something that I feel will probably help a lot of people. I hope you continue your support as I enter this chapter of my life," reads the excerpt from Ganguly's Tweet.
June 1, 2022
Soon after Ganguly shared the tweet, many started speculating that he has resigned from the post of BCCI President. However, BCCI secretary Jay Shah told news agency ANI that Ganguly hasn't resigned from his post.
Sourav Ganguly has not resigned as the president of BCCI: Jay Shah, BCCI Secretary to ANI pic.twitter.com/C2O3r550aL

— ANI (@ANI) June 1, 2022
"The rumours doing rounds about Mr Sourav Ganguly stepping down from the post of BCCI President are factually incorrect. We have some exciting times in the form of media rights coming up and my colleagues and I are completely focused on the upcoming opportunity and safeguarding the interest of Indian cricket," Jay Shah, BCCI Secretary told ANI.
Earlier this month, Ganguly hosted Union Minister Amit Shah for a dinner at his residence in Kolkata and since then there have been endless speculations about the former cricket legend's political debut.
A day after meeting Shah, Ganguly spoke about his relationship with West Bengal Chief Minister Mamata Banerjee.
"Our honourable Chief Minister Mamata Banerjee is a person very close to me. I had approached her to help up this institute," he had said.
However, this is not the first time that something like this was speculated, before the West Bengal Legislative Assembly election in 2021, it was widely speculated that the Bharatiya Janata Party (BJP) will present Ganguly as its chief ministerial candidate against Mamata Banerjee. However, it never happened.
In 2019, 49-year-old Sourav Ganguly was appointed as the president of BCCI. His three-year tenure is scheduled to end in September this year. Under Ganguly's stint as the BCCI chief, the Indian camp saw a lot of changes and growth at the same time.