Pakistan misusing diplomatic channels to push 'fake currency' in India for terror funding
Publish Date: Wed, 09 Oct 2019 11:20 AM IST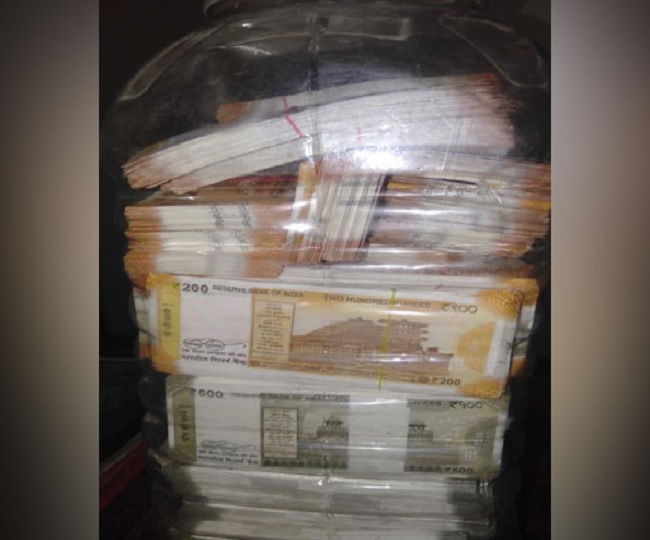 New Delhi | Jagran News Desk: It's been three years since the Indian government demonetised the high currency notes in 2016, to counter fake currency regulation within the country and to crack down on the black money. But, Pakistan has now started making, smuggling and circulating better quality Fake Indian Currency Notes (FICN) in a bid to finance the illicit activities of the terror outfits like Lashkar e Taiba and Jaish e Mohammad in India.
According to senior officials, as reported by news agency ANI, a large amount of fake currency is coming to India from Pakistan using methods and infrastructure of gangs, channels, and routes, which were used by Pakistan before the demonetisation.
Also Read: PM Modi, Xi Jinping to meet in Chennai on October 11-12 for second informal summit
The sources also revealed that Pakistan has been misusing its diplomatic channels in Nepal, Bangladesh, and other countries to bring fake Indian currency in India. They also said that Pakistan's secret agency ISI is now creating better quality currency than the earlier ones.
The Nepal police in May 2019 arrested a D-Company associate, Younus Ansari along with three Pakistani nationals from Kathmandu airport with fake Indian currency amounting to Indian Rs 76.7 million. The couriers were not even concealed and were loosely dumped into baggage, and the consigner was a Pakistan-based FICN smuggler Razzak Marfani.
Interestingly, the same Younus was arrested a few years ago in Nepal for conspiring to implement a hit-job on an Indian diplomat in Kathmandu, as reported by news agency ANI.
Last month, the Punjab police also seized FICN worth Rs 1 million belonging to Khalistan Zindabad Force (KZF). Earlier also the KZF received 5 AK 47 Rifles, 30 bore pistols nine hand grenades, five satellite phones, two mobile phones and two wireless sets, sent from Pakistan through drones.
According to sources the ISI has agents all along the border of Nepal to bring consignments of FICN from Nepal to India.
Also Read: Top Business Updates October 9: Gold prices rise for second consecutive day
"ISI transported fake notes through the state-owned Pakistan International Airlines, or through the diplomatic bag to its Missions in Dubai, Kuala Lumpur, Hong Kong, and Doha", sources revealed as quoted by news agency ANI.
They added, "From these locations, couriers brought consignments on PIA or other international flights to Kathmandu or Dhaka".
Posted By: Talib Khan