Earthquake of magnitude 3.6 hits Odisha's Rayagada; no damage reported
An earthquake of magnitude 3.6 on Richter scale struck the Rayagada district in Odisha on Monday afternoon
Updated: Mon, 22 Jun 2020 06:59 PM IST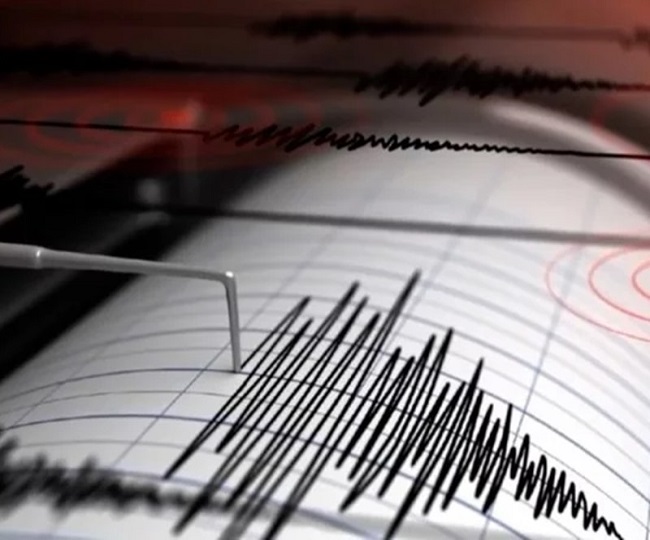 New Delhi | Jagran News Desk: An earthquake of magnitude 3.6 on Richter scale struck the Rayagada district in Odisha on Monday afternoon, said the National Centre for Seismology. However, no damage or any kind of injury has been reported so far.
In a statement, the National Centre for Seismology further said that the epicentre of the earthquake was in Kasipur area of Rayagada district in Odisha and it occured at 4.40 pm on Monday.
The intensity of earthquakes in India have increased over the last two months. Earlier on Monday, an earthquake of 5.3 magnitude hit Mizoram, causing damage to houses and cracks on roads at several places.
No casualties have been reported, the official of the state Geology and Mineral Resource Department said.
Following the earthquake, Prime Minister Narendra Modi assured Chief Minister Zoramthanga of all possible support from the Centre.
"Spoke to the Chief Minister of Mizoram, Shri Zoramthanga Ji, on the situation in the wake of the earthquake there. Assured all possible support from the Centre," the prime minister tweeted.

Union Home Minister Amit Shah also spoke to Zoramthanga and took stock of the situation. The home minister also assured the chief minister of all possible help from the central government to deal with the situation.
Amid the frequent earthquakes across the country, experts have said that the recent tremors in India do not point towards a big event though a strong earthquake cannot be ruled.
All the earthquakes in Delhi-NCR are due to the release of strain energy which has been accumulated as a result of northward movement of the Indian tectonic plate and its collision with the Eurasian plate through the fault or weak zones, the Wadia Institute of Himalayan Geology said in a statement.
There are so many weak zones and faults in the Delhi-NCR: Delhi-Haridwar ridge, Mahendragarh-Dehradun subsurface fault, Moradabad fault, Sohna fault, Great boundary fault, Delhi-Sargodha ridge, Yamuna river lineament, Ganga river lineament, it said.
Since an earthquake cannot be predicted by any mechanism, the tremors cannot be described as the signal of a big event, the institute added.
(With PTI inputs)
Posted By: Aalok Sensharma