Not enough evidence to prove plasma therapy a treatment for COVID-19, still in experimental stage: Govt
Updated: Tue, 28 Apr 2020 04:48 PM IST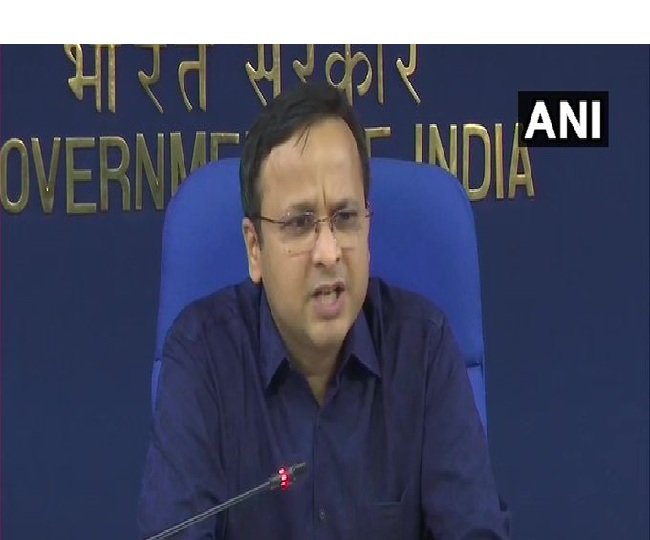 New Delhi | Jagran News Desk: The Union Health Ministry in its daily media briefing on Tuesday said that plasma therapy is in the experimental stage but not enough evidence now to claim it can be used as a treatment for COVID-19.
"Plasma therapy is being experimented, however no evidence that this can be used as a treatment. National level study launched by ICMR to study efficacy," said Lav Aggarwal, Joint Secretary, Ministry of Health as quoted by ANI.
"Plasma therapy isn't a proven therapy. It's still in experimental stage, right now even ICMR is doing it as an experiment to identify & do additional understanding of this therapy. Till it is approved no one should use it, it'll be harmful to patient & illegal," he added.
The Health Ministry said that 1,543 new COVID-19 cases reported in the last 24 hours, taking the total number of cases to 29,435.
As many as 6,868 COVID-19 patients, which is 23.3 per cent of total cases.
"With 1543 new cases in the last 24 hours, the total COVID19 positive cases in the country are now 29,435. 684 patients have been found cured, in the last 24 hours; our recovery rate is now 23.3%. This is a progressive increase in recovery rate," Agarwal added.
No new cases of COVID-19 reported from 17 districts in the last 28 days, said Agarwal, adding that doubling rate of COVID-19 cases now stands at 10.2 days.
Talking about the resumption of services, a Home Ministry official said that some industries have begun operations in Sanand, Gujarat.
Addressing a press conference here, MHA Joint Secretary Punya Salila Srivastava said auto industrial units in the base have re-started functions and are working at 50 per cent capacity.
She said that 60 per cent of 50,000 labourers in Sanand Industrial base have returned to jobs citing the findings of IMCT.
(with agency inputs)
Posted By: James Kuanal