By JE News Desk
Mon, 23 Jan 2023 05:27 PM IST
Minute Read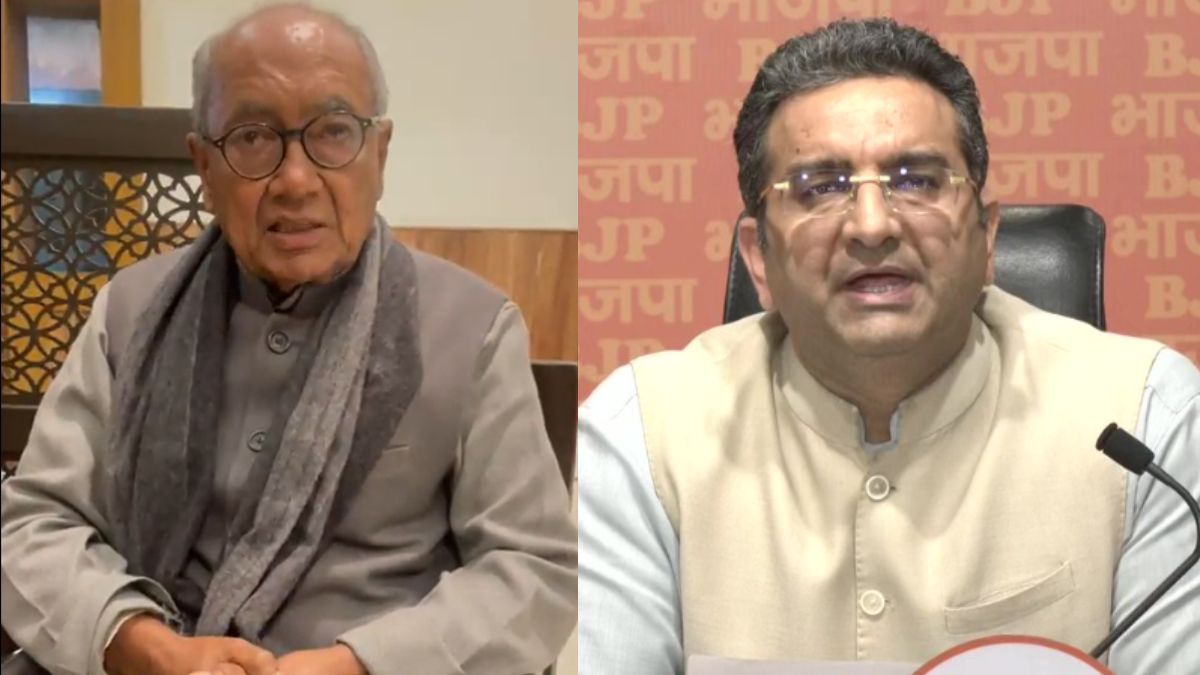 THE BHARATIYA Janata Party (BJP) on Monday slammed senior Congress leader Digvijaya Singh after he claimed that there is no proof of the 2016 surgical strike.
Speaking at a public meeting in Jammu during the Congress Bharat Jodo Yatra, Singh said the Centre talks about surgical strikes and that they have killed so many of them but there is no proof.
"The Centre is ruling with the help of lies. I want to tell you that this country belongs to all of us," said the former chief minister of Madhya Pradesh.
पुलवामा हादसे में आतंकवादी के पास ३०० किलो RDX कहॉं से आई? देवेंद्र सिंह डीएसपी आतंकवादियों के साथ पकड़ा गया लेकिन फिर क्यों छोड़ दिया गया? पाकिस्तान व भारत के प्रधानमंत्री के मैत्री संबंधों पर भी हम जानना चाहते हैं। pic.twitter.com/1wVbJEDPIC

— digvijaya singh (@digvijaya_28) January 23, 2023
He also took a jibe at Prime Minister Narendra Modi over the Pulwama terror attack in which more than 40 CRPF personnel were killed. The former Madhya Pradesh chief minister said that the 2019 terror attack could have been averted had the vehicle, which launched the attack on the CRPF been checked properly.
"Why did they die? CRPF director had sought for airlifting of CRPF personnel from Srinagar to Delhi as the area was a sensitive one but PM Modi declined the request. Why did he decline?," he questioned.
#WATCH | J&K: They (Centre) talk about surgical strikes and that they have killed so many of them but there is no proof: Congress leader Digvijaya Singh pic.twitter.com/3ovyecOpT9

— ANI (@ANI) January 23, 2023
Meanwhile, in response to his remark, BJP national spokesperson Shehzad Poonawala tweeted,"Once again Congress questions Surgical Strike and echoes Pak narrative on Pulwama. Digvijaya Singh had even blamed India for 26/11 ; Rahul G said Sena ki Pitai ho gayi. This Is not INC but PPP- Pak Parast Party that loves to do attack on manobal of our forces! Shameful."
On a day we observe Parakram Diwas, salute Netaji's legacy & honour our braves - Congress once again attacks the manobal of our forces

From pitai ho gayi to khoon ki dalaali, doubting Surgical Strikes,Balakote & blaming India for Pulwama to give terror a cleanchit!

Shameful https://t.co/8o0AF37OX6 pic.twitter.com/UuQCKEKzbR

— Shehzad Jai Hind (@Shehzad_Ind) January 23, 2023
BJP spokesperson Gaurav Bhatia also alleged that proof of the surgical strike was sought from the army. Taking a swipe at Rahul Gandhi, who is currently in Jammu and Kashmir, leading the Bharat Jodo Yatra, Bhatia said that the latter's aim of this visit is to break the unity of India.
It's the character of Congress party to make irresponsible statements. The country will not tolerate anyone speaking against our security forces. Due to their hate towards PM Modi, Rahul Gandhi & Digvijaya Singh don't have patriotism left in them now: Gaurav Bhatia, BJP Spox pic.twitter.com/XrKQz6X2J6

— ANI (@ANI) January 23, 2023
"When the surgical strike happened, the proof was sought from the army. The real aim of this visit of Rahul Gandhi is to break the unity of India," he said.