Nirbhaya Case: SC dismisses death-row convict's plea against rejection of mercy petition
Updated: Wed, 29 Jan 2020 12:52 PM IST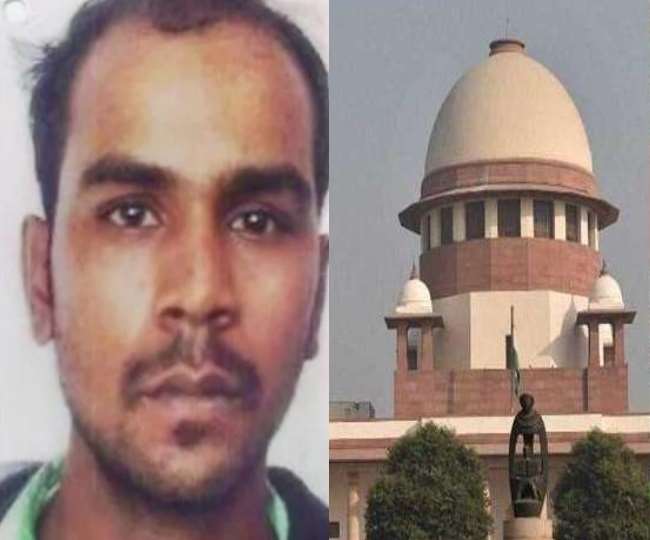 New Delhi | Jagran News Desk: The Supreme Court on Wednesday rejected the petition filed by one of the convicts in the Nirbhaya gangrape-murder case challenging the rejection of the mercy plea by the President of India.
The top court said that the decision taken by the President was not in any hurry, adding that it will not interfere in the matter. Supreme Court also rejects the contention of the mercy plea being processed at "lightning speed" as a ground for challenge to the President's decision and said that no merit in the contention that all material was not placed before the President along with the mercy plea.
Also Read: Nirbhaya Case: Uncertainty looms over convicts' hanging on Feb 1 as new petition filed in SC
On the contention of ill-treatment of the convict in the prison, the top court's bench comprising of Justices R Banumathi, Ashok Bhushan and AS Bopanna said "this ground cannot be taken to challenge the rejection of the mercy plea before the Court. President exercised his Power under Article 72 and the executive order cannot be subject to judicial review".
On the issue of non-placement of documents before the President, the Supreme Court said, "all the relevant material, including all judgments, were sent by the NCT Delhi to President of India and only then exercised his power".
On Tuesday, Mukesh Singh's lawyer Anjana Prakash informed the Supreme Court that Mukesh Singh was sexually abused inside the Tihar jail and asked that if Mukesh is being sentenced to be raped.
"Courts only sentenced me to death. Was I sentenced to be raped?" the senior lawyer asked the court on his behalf and claimed that several supervening circumstances, including his illegal solitary confinement, were ignored when the mercy petition was rejected.
Anjana Prakash also claimed that Ram Singh, the deceased convict in Nirbhaya case was murdered in jail but the case was closed as suicide and no further investigation was done in the matter. Ram Singh had been found hanging in his cell in March 2013.
A trial court in Delhi, earlier this month issued black warrants for the execution of all the four convicts — Mukesh, Pawan Gupta, Vinay Kumar Sharma and Akshay Kumar — at 6 am on February 1.
Also Read: 'Either follow Constitution or tear it off': BJP MLA from MP defies party line on Citizenship Act
The 23-year-old paramedical student was brutally gang-raped in a moving bus in south Delhi on the night of December 16, 2012, by six people including a juvenile.
Posted By: Talib Khan