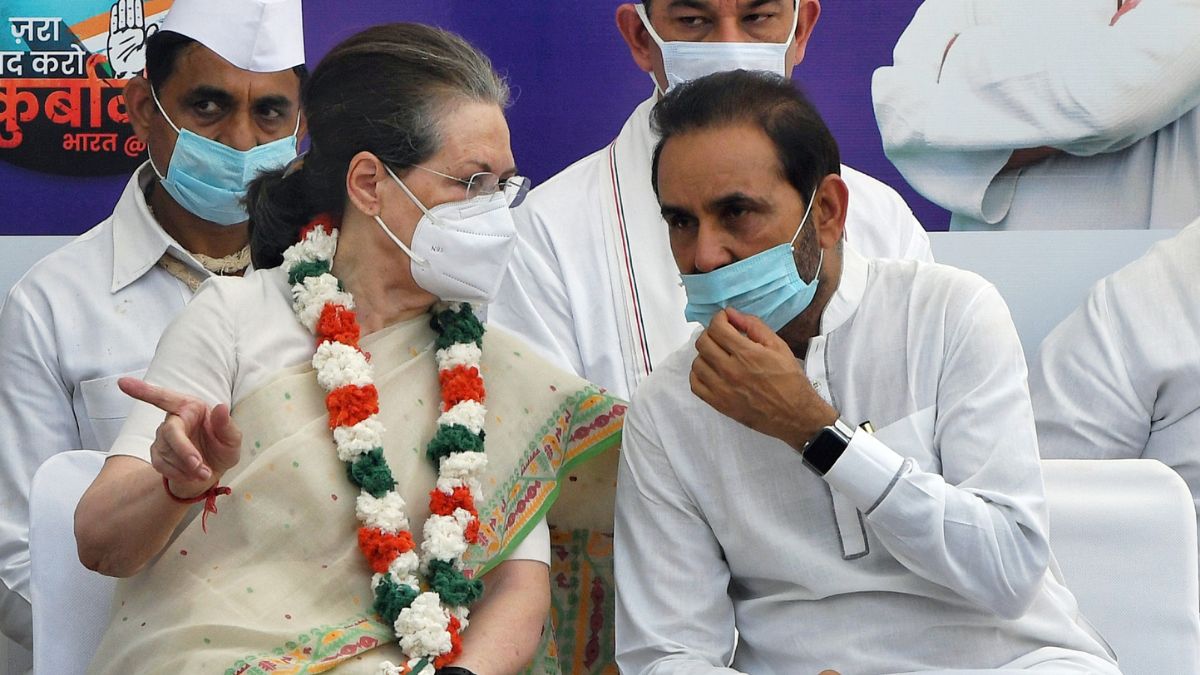 Congress president Sonia Gandhi appeared before the Enforcement Directorate (ED) on Thursday in connection with the alleged money laundering case related to the National Herald and the Associated Journals Limited (AJL). Her questioning, however, ended after two hours on her request as she is recovering from COVID-19.
This was the first time when Sonia, 75, appeared before the agency in connection with the case.
Earlier, the central probe agency had questioned her son and former Congress president Rahul Gandhi multiple times and recorded his statement in the National Herald-AJL case. Like Rahul, Sonia was also summoned by the ED in June. However, she could not appear before it after testing positive for the novel COVID-19 infection.
Meanwhile, the ED pertains to investigate alleged financial irregularities under the PMLA was registered about nine months ago after a trial court took cognisance of an Income Tax Department probe carried out on the basis of a private criminal complaint filed by former Bharatiya Janata Party (BJP) MP Subramanian Swamy in 2013.
Swamy had approached the court alleging that the assets of AJL, which published the National Herald newspaper, were fraudulently acquired and transferred to Young Indian Pvt Limited (YIL), in which Sonia Gandhi and her son owned 38 per cent shares each.
CONGRESS HOLDS MASSIVE PROTESTS
Rajasthan Chief Minister Ashok Gehlot and senior Congress leader Sachin Pilot along with other party workers were detained on Thursday following Congress' massive protests outside the ED's office in Delhi against its summons to Sonia Gandhi in a money.
A large number of Congress workers gathered outside the ED's office in Seminary Hills area of Maharashtra's Nagpur city to express solidarity with Gandhi, and raised slogans against the central government.
Senior Congress leader and former state minister Sunil Kedar, who led the protest, said, "It is very unfortunate that a leader like Sonia Gandhiji has been being called by the ED. This is pathetic state of affairs in the country."
BJP HITS BACK
Union Minister Pralhad Joshi on Thursday in Lok Sabha slammed the Congress and said that the grand old party thinks they are above the law. His remarks came after Congress staged a massive protest against ED's summon to Sonia.
"Everybody is equal before the law or not? Is the Congress president (Sonia Gandhi) a superhuman being? They (Congress) think they are above the law...," Joshi in Lok Sabha.
(With agency inputs)