National Endangered Species Day 2020: Five rare and exotic species that are endangered in India
Updated: Fri, 15 May 2020 08:34 AM IST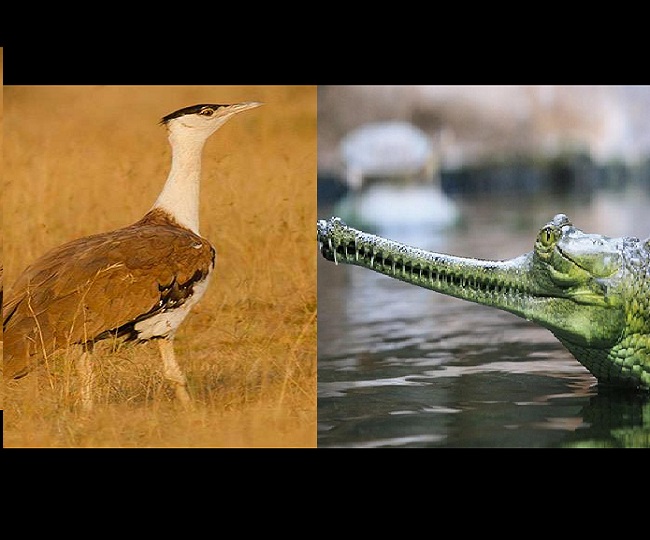 New Delhi | Jagran News Desk: National Endangered Species Day is observed in India every year on the third Friday of May to raise awareness about endangered species and about wildlife in the country as India is one of the richest bio-diversities in the world, having many species endemic to its soil. As we observe National Endangered Species Day, here is a list of five endangered species that is endemic to Indian terrains:
The Ganges shark:
Scientifically called Glyphis gangeticus, the Ganga shark is one among the drastically vanishing species of sharks in India. It found in the lower river beds of Ganga and the Brahmaputra. The Ganga Sharks are also found in parts of Bangladesh. The fish is traded for its oil and jaws and consequently, its population is constantly declining.
Also Read | National Endangered Species Day 2020: History, celebrations; All you need to know
The great Indian Bustard:
It is among the rarest heavy birds to fly but yet it couldn't please the human realm enough with its talent. The bird is found in the Thar Desert, which is also known as the Great Indian Desert, and is on the verge of extinction with a population of mere 150 individuals.
Himalayan Brown Bear:
A brown bear is not endemic to India but the one found in the Himalayas is. It is one of the largest terrestrial animals on the earth. The animal is poached for its fur, organs, medicinal purposes and also by the natives of Himalayas to prevent their cattle from its threat.
Peacock Tarantula:
It is one of the prettiest and rarest species of spiders present on the earth and is found in Andhra Pradesh. The reason for its decline is the trade of timber along with its introduction to the pet markets of south India where the spider couldn't sustain.
Gharial:
The gharial is commonly called 'fish-eating crocodile' which is a misnomer as it is not a breed of a crocodile but rather a different species. The reptilian is unique and inclusive in India.
Posted By: Aalok Sensharma