By Nikhil
Thu, 19 Jan 2023 01:53 PM IST
Minute Read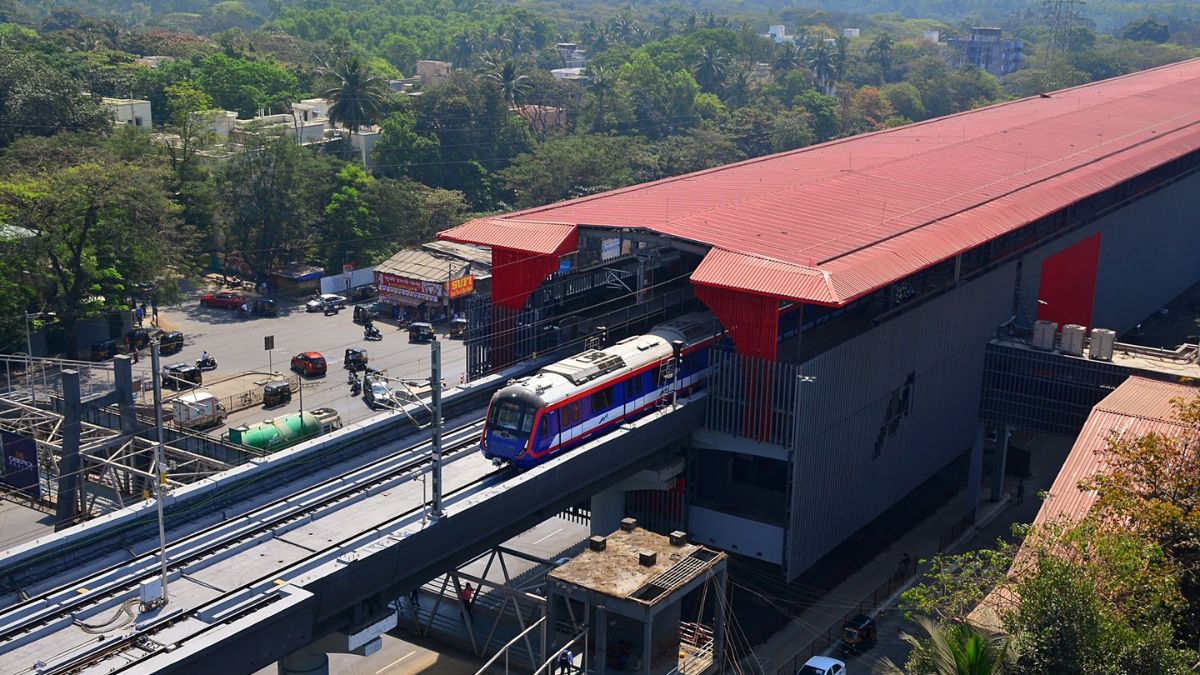 TWO NEW lines of the Mumbai Metro will be inaugurated by Prime Minister Narendra Modi on Thursday. The prime minister will also travel in the newly constructed metro line. Lines 2A and 7 have been constructed with the aim to improve traffic congestion and ease of movement in the Mumbai Metropolitan Region.
The Metro line 2A will connect Dahisar in the North with DN Nagar and will open for the public from January 20 and will ease travel between Western, Central, and Northern suburbs of Mumbai by cutting travel time in this region by 50 to 75 per cent. This line will have 12 stations.
Also Watch:
On the other hand Metro line 7, which will also be operational to the common public from January 20, will connect Dahisar East with Andheri East and will provide an interchange with the suburban rail system at Andheri, Jogeshwari Vikhroli Link Road, and Dahisar. This newly constructed metro line will provide rail access to the Mumbai International Airport, Santacruz Electronic Export Processing Zone (SEEPZ), and The National Park alongside other landmarks.
Other Mumbai Metro under-construction lines:
Besides these lines, there are several other Metro routes that are in the pipeline. Lines 2B, 3, 4, 4A, 5, 6, 7A, and 9 are being constructed to bring relief from traffic to Mumbai residents.
To connect the Eastern suburbs of Mumbai with those in the West, line 2B will run between DN Nagar and Mandale. The estimated cost of its construction is Rs. 10,986 Crore. Upon completion, Line 3 of the Metro system, connecting Cuffe Parade, Bandra Kurla Complex, SEEPZ, and Aarey Colony, will be Mumbai's first underground metro line, with 27 underground stations. The first phase of this metro line is scheduled to be finished by 2023-end with the cost estimated at Rs. 30,000 Crore.
The new line of 4A, connecting Wadala to Kasarawadavali, will be an important addition to Mumbai's public transportation system as it is anticipated that 1.5 Lakh passengers will be added bringing the total to 8.7 Lakh. Line 5, connecting Thane, Bhiwandi, and Kalyan will serve as a link between the existing Metro Line 4 (Wadala to Kasarvadavli) and the proposed Metro Line 12 (Kalyan to Taloja) as well as the existing Central Railway. Seventeen stations will be constructed, with an estimated cost of over Rs. 8,000 Crore, by December 2025.
Apart from these lines that are currently being constructed, there are several proposed lines of the metro system that will further decongest Mumbai's roads. Line 8, running between Chhatrapati Shivaji Maharaj International Airport and Navi Mumbai International Airport, will be faster than the other metro lines with a speed of 90-KM per hour and only five to six stations in between.
Besides this airport corridor, the proposed lines are - Line 9 (Dahisar (E) to Mira Bhayander), Line 11 (Wadala to Chhatrapati Shivaji Maharaj Terminus), Line 12 (Kalyan to Taloja), Line 13 (Shivaji Chowk (Mira Road) to Virar), and Line 14 (Kanjurmarg to Badlapur). Line 14 will also have an interchange with line 6, or the Pink Line.