Mumbai man takes woman's phone to check Dongri building collapse news, googles 'HD porn' instead
Publish Date: Wed, 17 Jul 2019 06:30 PM IST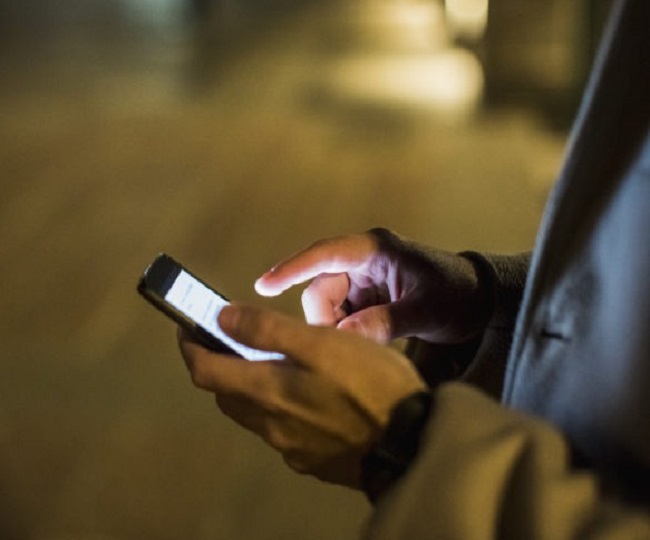 Mumbai | Jagran News Desk: A Mumbai woman had to go through a strange experience when a random middle-aged man stopped her on the road and asked for her phone to see news on the Dongri building collapse. But he had no interest in seeing anything about the building collapse instead he searched explicit content from her phone, leaving her in a dilemma on how to react.
The woman shared her experience on her twitter account which goes by the name 'Garam Sankat' on the micro-blogging site.
The twitter user was left confused when a middle-aged man stopped her and tried to Google 'explicit content' on her phone under the pretext of asking her to look up the building collapse in Dongri area of Mumbai, which claims 14 lives and several feared trapped.
She described the whole incident as follows,
"What happened was, I was walking on the road (the main road with cars and people and everything) on my way back to the hostel. An old uncle stopped me asking if I have the internet on my phone and if I could look up the building collapse that happened earlier today," describes the person in a text message, a screenshot of which she shared online.
"I thought maybe his family friends live somewhere there and he wanted to check on updates, maybe the poor guy doesn't have a phone or his phone died or something".
"So I Googled it and showed him an article about it. Uske baad he says ye exit karke wapas Google results dikhao na (after that, he says exit this and take me to the main Google results page). I was getting a little annoyed but I did so. He's like ye phone pe sab milta hai kya net pe (can you find everything online on this phone). I said yes ," she narrates.
"He tried to use the voice command on my phone, it didn't work (because I've disabled it). I was feeling weird and said uncle duty pe jaana hai (uncle I have to go to work). He said 'ek minute',".
And this is where it gets super weird.
"Then he said something which I heard as 'ispe HD phone dekh sakte hai kya?' ('can you watch HD phone on this'). I didn't get it. Then he tried to take my phone (I was still holding it) and started to type 'blocked content'. I was like WTF man".
She further added that "I thought he's an old uncle and I should help? Maybe I am too naive".
After this, she left the place and doesn't even look back at the stranger to check if he was following her or not.
Meanwhile, many sites which contain explicit videos are now banned in India after a legal crackdown on them. But Indians, and explicit content sites, regularly come up with ways to dodge the block.
Posted By: Talib Khan