By Abhinav Gupta
Updated: Mon, 04 May 2020 03:23 PM IST
Minute Read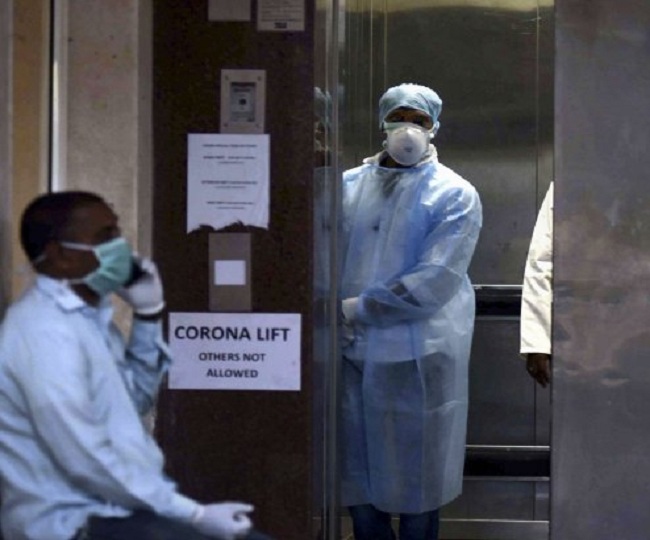 New Delhi | Jagran News Desk: As Maharashtra along with its capital Mumbai continues to be under confiscatory gloom of COVID crisis, a fifteen day ICU stay in Mumbai's Nanavati Hospital left a Santa Cruz resident's son with a bill of Rs 16 lakh – whose 76-years old father succumbed to coronavirus-related complications in the hospital last month.
According to a report in Times of India, the deceased patient's son said that he was charged Rs 8.6 lakh for medicines and consumables, while Rs 2.8 lakh as "COVID charges".
Maharashtra's Public Health Department last week issued a notification to cap the treatment charges of the uninsured patients seeking treatment in private hospitals for both COVID and non-COVID ailments.
"The authorities have capped the charges but hospitals seem to be charging arbitrarily," the Santa Cruz resident's son was quoted as saying by Times of India.
While the father was hospitalised, the family was quarantined at their home and couldn't leave.
"The patient was brought to us in a very critical conditions with multiple co-morbidities and multi-organ failure on March 31. Despite best clinical measures, he passed away," Manpreet Sohal, Director of Juhu's Nanavati hospital was quoted as saying in the report.
Sohal added that the patient had undergone heart surgery before, and soon after admission he required the ventilator support, alongside the Renal Replacement Treatment for seven days due to kidney failure.
"The average bill of any patient for such complications and criticality would be Rs 1 lakh plus in any hospital providing tertiary care services," said Sohal.
Deceased's son said that while communicating electronically with the hospital, he paid Rs 60,000 on admission and a day later, he was informed of his father's need to be put on ventilator and go through the dialysis, to which he consented.
"Thereafter, the bill kept rising. I paid Rs 3.4 lakh and a couple of days later I received a call from the accounts department informing me that if I did not pay, they would stop treatment," he alleged.
The hospital has been reported to be defending itself by pointing out that the bill amount is in line with standard charges for the duration and quality of clinical services extended to the patient.