Mumbai Coronavirus Updates: City's largest pvt lab barred from conducting COVID-19 tests for one month
According to the BMC's June 5 circular, all labs must produce the test results within 24 hours of conducting the test, however, the BMC received complaints that the Metropolis lab is taking more than 24 hours to prepare the COVID-19 test results. (Representational Image)
Updated: Fri, 12 Jun 2020 08:55 AM IST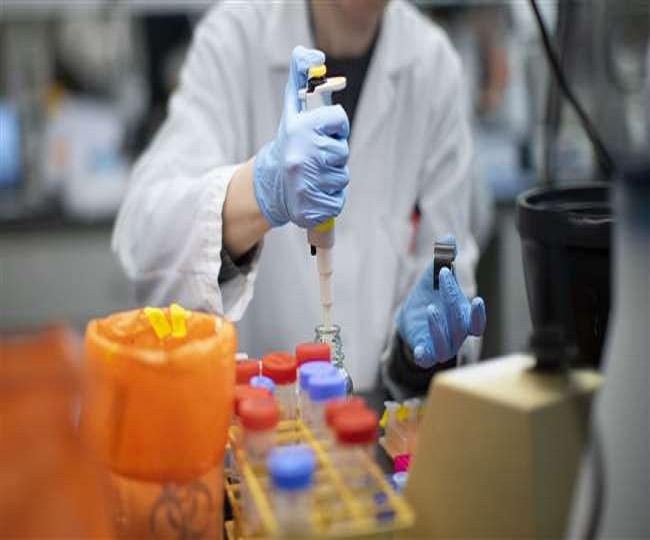 New Delhi | Jagran News Desk: Mumbai's civic body, the Brihanmumbai Municipal Corporation, has put a one month ban on Mumbai's largest private laboratory from conducting COVID-19 tests and taking samples over the complaints of delay in test reports. The decision by the BMC may affect the testing capacity of the financial capital which is currently the worst-hit city in the country with over 54,000 cases.
According to the BMC's June 5 circular, all labs must produce the test results within 24 hours of conducting the test, however, the BMC received complaints that the Metropolis lab is taking more than 24 hours to prepare the COVID-19 test results. The Metropolis lab had previously been suspended from conducting tests for a week for the same reason.
The BMC in its ban order said that delays in report lead to difficulties in contact tracing, also it can lead to delays in treatment and in some cases, death. Delays also increase the chance of others being exposed to the virus, the BMC said.
Additional civic commissioner Suresh Kakani, as quoted by Hindustan Times said, "On Tuesday, we sent a notice to the lab prohibiting them from collection and testing samples for four weeks. We have found out that the lab on several occasions has delayed in providing the reports. In April, Metropolis's permit to test for Covid-19 had been suspended for a week. Since they repeated the same mistake, we were forced to suspend them for a month," said Kakani.
Meanwhile, the Metropolis lab has admitted to delay in test reports but said that the percentage of delayed reports is very low and negligible. The lab also said that the delays happened because their staff had also contracted the virus creating backlog, due to less manpower, adding that the lab has now cleared its backlog.
"As the largest lab chain in Maharashtra with the highest capacity for Covid-19 tests, our only aim is to serve the testing needs of the city and the state. We have also extended our offer to do tens of thousands of free tests for those who are unable to afford [tests] and are awaiting formal approval," Metropolis spokesperson said as quoted by Hindustan Times.
With more than 54,000positive COVID-19 cases, Mumbai is the worst-hit city in the country. Meanwhile in the state, Maharashtra, the total number of coronavirus cases near 1 lakh-mark and the death toll also reached 3,438 in the state.
Posted By: Talib Khan