By Nikhil
Wed, 18 Jan 2023 06:22 PM IST
Minute Read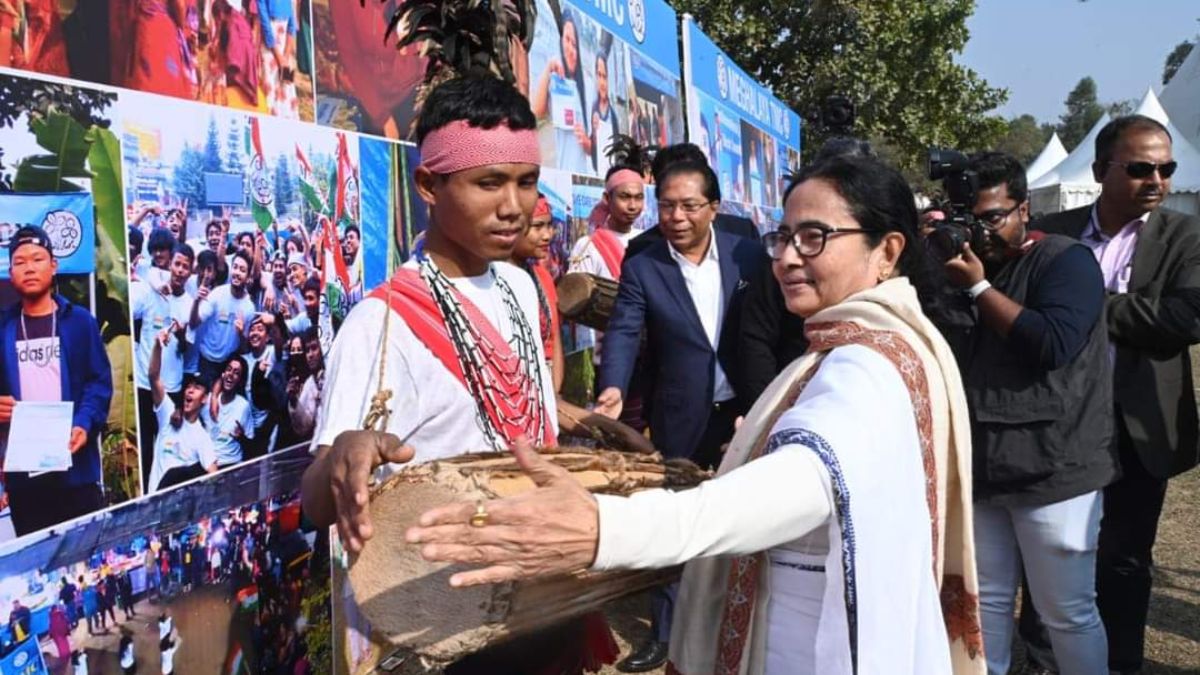 AS ELECTION Commission announced the schedule for the Meghalaya Assembly polls, parties from across the political spectrum in the state have started gearing up. The ruling party of West Bengal and the main opposition in the Meghalaya Assembly - All India Trinamool Congress (AITMC) - is going on an all-out frontal attack against the National People's Party-led coalition government in which BJP is also a constituent.
On Wednesday, the National General Secretary of TMC, Abhishek Banerjee and Bengal Chief Minister Mamata Banerjee attended a public meeting at Tura in the Garo hills region of Meghalaya.
Also Watch:
Abhishek Banerjee in the very beginning of his speech said that the "death knell of the BJP-NPP coalition has been sounded" with the announcement of the poll schedule. He also alleged that for all these years, the BJP has remained in power at the Centre and they have not done anything that benefitted Meghalaya, as it remained ignored.
The Election Commission of India today announced the polling date for three northeastern states of Meghalaya, Nagaland, and Tripura, all of which have 60 seats each. Meghalaya and Nagaland will go to polls on February 27 while Tripura will vote on February 16. The results of the elections in three states will be declared on March 2.
Since registering a resounding victory in the West Bengal election in 2021, the TMC has been aggressively trying to expand its footprints in other states and the North East has been at the heart of their efforts in this pursuit of establishing the party as a national force to be reckoned with.
Last year former Chief Minister and then Congress leader Mukul Sangma travelled to Kolkata with a majority of his party's MLAs and jumped ships to join the TMC. Since then, the Bengal-based party has been the principal opposition in the state assembly at least. Abhishek Banerjee has been personally looking after the affairs in this northeastern state.
"It is only a matter of time before every Meghalayan is going to come in unison and ensure that Meghalaya's gloden days are brought back," Abhishek Banerjee said during his speech, exuding confidence that his party will be victorious. He also claimed that voting for Congress will be a waste of votes.
The Trinamool National General Secretary also fired salvos at the Centre over its alleged misuse of investigating agencies. "BJP and NPP are going to draw a blank from Garo, mark my words," he said.