Massive turnover and big-celeb endorsements: The 'Not So Lovely' business of 'skin lightening'
The business of 'skin lightening' and 'fairness creams' in India and beyond is now at the receivi.ng end of the backlash over systemic racism.
Publish Date: Fri, 26 Jun 2020 01:26 PM IST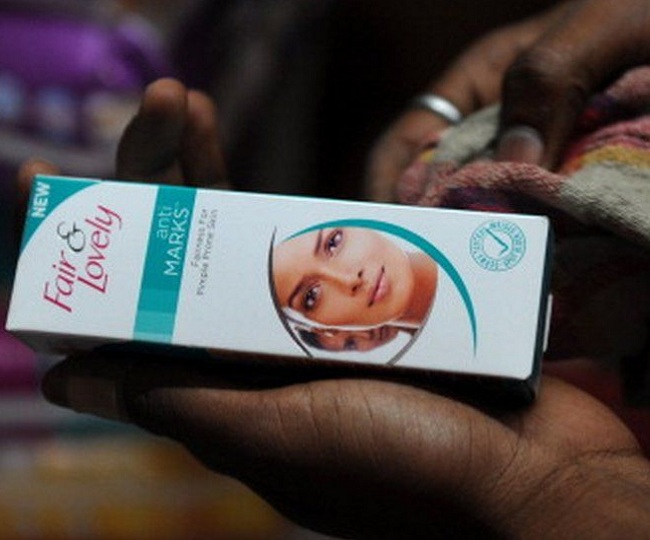 New Delhi | Jagran News Desk: The killing of an African-American man George Floyd in the US on 25th May this year stoked unprecedented protests all across the world against the systemic racism embedded deep within our societies globally. And at the receiving end of the backlash is also the business of 'skin lightening' and 'fairness creams' in India and beyond, which promotes beauty and success complemented directly with a lighter skin tone.
On Thursday, Hindustan Unilever Limited said that it will drop the word 'fair' from its flagship 'skin lightening' product. The move came after Johnson and Johnson decided to exit the fairness cream category altogether in India and Middle east, in the wake of anti-racism protests after George Floyd's killing.
How big is 'skin lightening' turnover in India?
According to a Times of India report, Hindustan Unilever's Beauty and Personal Care category in India is worth Rs. 17,000 Crore, of which its flagship 'skin lightening' cream, Fair and Lovely alone had a share of over 2,000 Crore, more than half of total 'skin lightening' business in India.
An assessment by 'Research and Markets' titled "India Fairness Cream & Bleach Market Overview, 2018-2023" suggests that women's fairness cream category will achieve market revenues of more than Rs. 5,000 crore by year 2023. The companies bank upon the obsession of lighter skin tone in India and associate the same with the personal and family success.
A leading matrimonial site, Shaadi.com recently removed a 'skin colour; filter it had in its interface for users to ascertain their wedding counterpart choice as per their skin colour. A generation which has been brought up by social media, a big time influx of filters on Instagram, Snapchat, Tiktok keep up pointing out that you are desirable as long as you have a particular skin tone.
The Big-Celeb endorsements of 'Skin Lightening' products
Many Big-time celebrities of Mumbai's entertainment world have endorsed the skin whitening creams which includes, Shah Rukh Khan, Shahid Kapoor, Vidya Balan, Aishwarya Rai Bachchan, Kajol, Dia Mirza, Preity Zinta, Katrina Kaif, Priyanka Chopra, Deepika Padukone, Sonam Kapoor, Disha Patani and famously Yami Gautam in recent years.
A twitter user shared a thread to pick upon the exact same notion of 'fairness' which various Big-time celebrities have endorsed in recent years.
Celebrities who refused 'Skin Lightening' endorsements
On the different side of the same coin, several film stars have refused to such endorsements, which includes the late actor-Sushant Singh Rajput, Randeep Hooda, Anushka Sharma, Kangana Ranaut, Ranbir Kapoor, Kalki Koechlin, Taapsee Pannu, Kubra Sait.
Late-actor Sushant Singh Rajput had turned down a fairness cream endorsement deal worth Rs 15 Crore as he reportedly did not want to indulge in 'sending out incorrect messages'.
'Zindagi Naa Milegi Dobara'(2012) actor Abhay Deol, openly slammed the Bollywood celebrities who have endorsed fairness creams in past and urged them to leverage their celebrity status to 'make a difference' rather than influencing people into believing that only fair skin is beautiful.
As a fresh blow of air against the discriminatory odour of fairness cream advertisements in the country, in February-2020, the Ministry of Health and Family Welfare had proposed the draft amendment to the Drugs and Magic Remedies (Objectionable Advertisements Act, 1954). Under the amended act, brands endorsing products for fairness of skin, hair loss, improvement of height or obesity, among others, will be faced with a penalty of Rs 50 lakh and will serve prison time up to five years. The draft amendment is yet to be passed from the parliament.
Posted By: Abhinav Gupta