Manmohan Singh, admitted to AIIMS on Sunday over chest pain, discharged
Updated: Tue, 12 May 2020 02:10 PM IST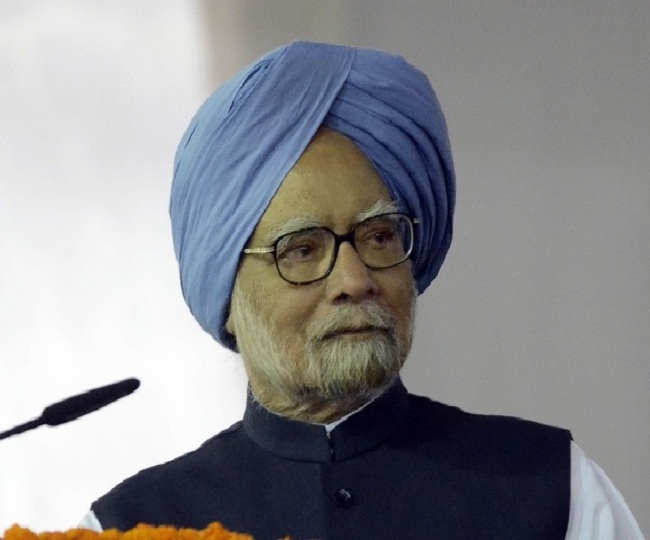 New Delhi | Jagran News Desk: Former prime minister Manmohan Singh, who was admitted to the AIIMS here after suffering reaction to a new medication, was discharged on Tuesday. The 87-year-old Congress leader was discharged around 12:30 pm.
Singh was shifted to a private ward in the Cardio-Neuro tower on Monday night. He was also tested for COVID-19 and his results had come out negative, Hospital sources said as reported by news agency PTI.
The Congress leader was admitted to the hospital on Sunday evening after he complained of uneasiness.
The sources said that Singh had developed a reaction to a new medication and was admitted to AIIMS for observation and investigation.
Earlier on Monday, the doctors treating him said that he is stable and his condition has improved, even as he tested negative for COVID-19. The sources close to him said the senior Congress leader was "better" on Monday and did not have any fever during the day.
He, however, underwent a series of tests and some of the test results are awaited, they said. Singh may be discharged in a day or so, the sources added.
"His sample was taken for ruling out coronavirus infection and he has tested negative for it," a source said. The senior Congress leader was shifted from the Intensive Care Unit (ICU) of the cardio-thoracic unit to a private ward in the Cardio-Neuro Tower of AIIMS, they added.
"Manmohan Singh was admitted for observation and investigation after he developed a febrile reaction to a new medication".
"He is being investigated to rule out other causes of fever and is being provided adequate care. He is stable and under the care of a team of doctors," the doctors said, adding "All his parameters are fine".
He underwent two bypass surgeries in 1990 and 2009. He also has a history of diabetes.
87-year-old, Singh served as the 13th prime minister from 2004 to 2014. The first Sikh in office, Singh was also the first prime minister since Jawaharlal Nehru to be re-elected after completing a full five-year term. He currently represents Rajasthan in the Upper House of Parliament.
(With PTI Inputs)
Posted By: Talib Khan