By JE News Desk
Mon, 23 Jan 2023 03:34 PM IST
Minute Read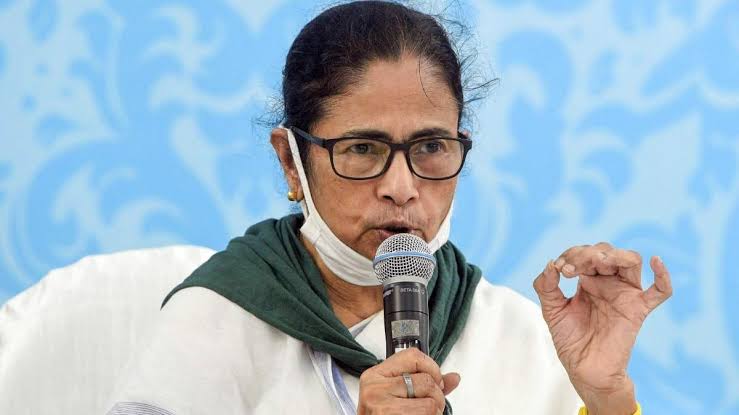 West Bengal Chief Minister Mamata Banerjee on Monday in a veiled attack on BJP alleged that the renaming of islands in Andaman and Nicobar was done to merely "gain popularity" since Netaji Subhas Chandra Bose had himself named the islands as 'Shahid' and 'Swaraj' Dweep when he had visited the archipelago in 1943.
She also accused the Centre of scrapping the Planning Commission envisaged by the legendary freedom fighter.
Notably, Neil and Havelock islands in Andamans were, in 2018, renamed as 'Shahid' Dweep and 'Swaraj' Dweep by the Centre. Ross Island was also rechristened as Netaji Subhash Chandra Bose Dweep to honour the freedom fighter.
Banerjee's reaction came hours after Prime Minister Narendra Modi named 21 islands of the Union Territory after Param Vir Chakra awardees on the occasion of Bose's 126th birth anniversary.
"Today only to gain popularity, some are claiming to have given names of Andaman islands Shahid and Swaraj Dweep, but these islands were given such names by Bose when he had gone there to inspect Cellular Jail," Banerjee said.
Meanwhile, on Home Minister Amit Shah on naming of the Islands said that today, this initiative of PM Modi, under which 21 big islands of Andaman-Nicobar Islands have been associated with names of our Paramveer Chakra winners and effort to perpetuate their memory as long as this earth lasts, will increase the enthusiasm of the army.
He said that the decision taken acknowledged and appreciate the connection the Islands have with the Independence Movement of India.
"All the decisions taken under the strong leadership of PM Modi certainly acknowledge and appreciate the connection, the Andaman and Nicobar Islands have with the Independence Movement of India," said Shah.
He added that the naming of the islands is something very inspiring to the Armed Forces.