Malls resort to rationing, restaurants down as water crisis increases in Chennai
Publish Date: Mon, 17 Jun 2019 11:06 AM IST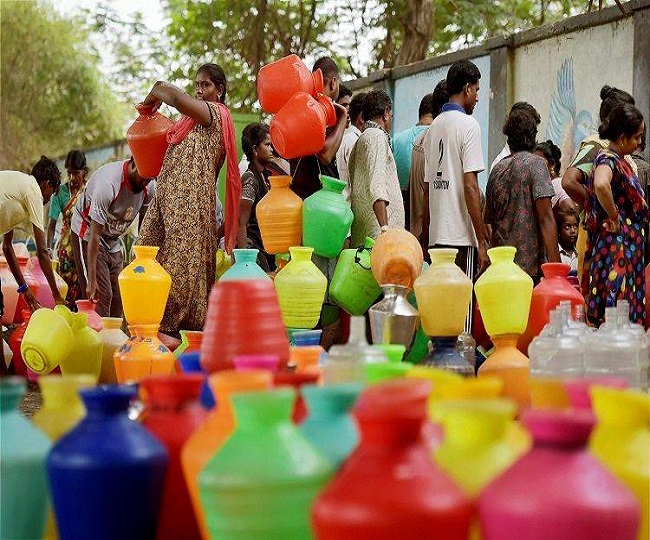 Tamil Nadu | Jagran News Desk: To deal with the water shortage problem in Chennai, Malls have started rationing water while restaurants have cut down their business hours.
According to a media report, a popular mall in Chennai has reduced its water consumption by 30 per cent.
"We have reduced by one-third the flow from taps, which would have otherwise released 7.5 litres a minute. This has been brought down to 2.5-3 liters a minute," said a mall staff.
Some of the restaurants have also reduced their working hours after tankers failed to supply them water.
"Ten days ago, our regular suppliers failed to deliver and repeated attempts to source water also turned a futile exercise because of the prevailing water crisis," said Tapan Aggarwal, director of a chain of restaurants in the city.
Manager of Hotel Ananda said this is the first time that the hotel business in Chennai is facing such issues.
"It has been more than three decades that we are running the hotel business and this is for the first time that we are facing severe water issue here," said Narayana.
He added that they will be forced to stop serving meals in noon if the crisis deepens.
"If the crisis deepens, we may stop offering meals for noon as a large quantity of water is required to prepare the food items and further consumption," he said.
Chennai is reeling under an acute water crisis since most of the water reservoirs in the state have reached its lowest level.
Posted By: Aalok Sensharma