Maharashtra govt asks Baba Ramdev's Patanjali not to sell or advertise Coronil in state, warns of legal action
Patanjali claims that Coronil - an evidence-based Ayurvedic medicine - can cure COVID-19 patients in just seven days.
Updated: Thu, 25 Jun 2020 01:55 PM IST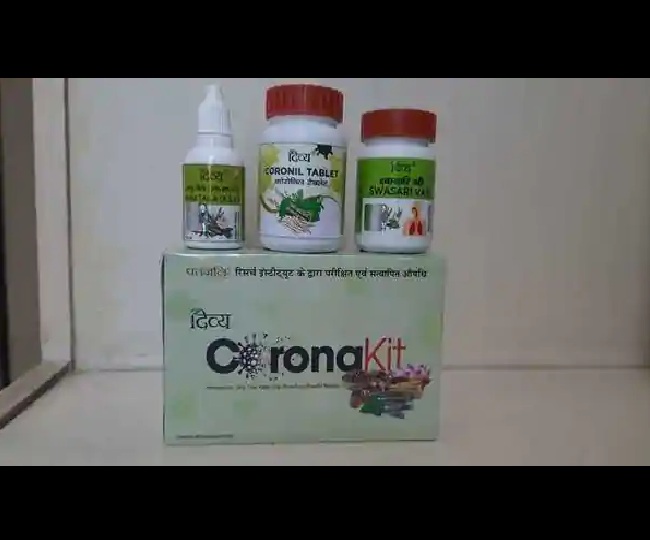 New Delhi | Jagran News Desk: The Maharashtra government on Thursday warned Patanjali Ayurved of legal action if the company tried to advertise or sell Coronil - the Ayurvedic drug which it claims is an effective medicine for treatement of COVID-19 - in the state.
"Maharashtra government will take legal action against Patanjali if they try to advertise or sell their anti-Corona drug as AYUSH Ministry is yet to approve the medicine," state Home Minister Anil Deshmukh said.
Patanjali launched the Ayurvedic medicine 'Coronil and Swasari' on Tuesday claiming that it has shown 100 per cent favourable results during clinical trials and can treat COVID-19 patients in just seven days.
However, the Ayush Ministry asked the company to furnish detailed report on composition, testing and other data of the drugs. It has also asked Patanjali to "stop advertising/publicising" claims of corona cure drug until the issue is examined by it.
On Wednesday, the Uttarakhand government served a notice to Patanjali Ayurved for launching a drug claiming to be a cure for COVID-19 when it had only applied for a licence to manufacture an immunity booster against cough and fever.
Uttarakhand's Ayurved department's licence officer Y S Rawat said the notice is being issued to the firm to explain from where it got the permission to launch a "corona kit" as a cure for the virus.
"Patanjali Ayurved Ltd had the licence only for manufacturing an immunity booster against cough and fever. There was nothing in their application related to the treatment of coroavirus," the official said.
"We did receive an application from Patanjali on June 10. The application was approved after examination by a panel on June 12 but the firm had the permission to manufacture only two or three drugs as immunity boosters against cough and fever, and not a drug for coronavirus," he added.
He said the notice will be sent to the firm under Rule 170 of the Drugs and Cosmetics Act, 1940, which makes it mandatory for companies to seek permission from the licensing authority before advertising a product in print or the electronic media.
The medicine comes as a kit which consists of tablets named Coronil and Swasari Vati, and an oil named Anu Oil. Patanjali Ayurved tweeted to say that they have used active compounds of Ahwagandha, Giloy and Tulsi in the new Covid-19 medicine.
Patanjali prescribes two tablets should be consumed with hot water half an hour after each meals. This quantity is suitable for people between 15 to 80 years of age, the company says. Children between the age of 6-14 years can take this medicine, but the dosage should be half of what is prescribed for adults.
Posted By: Abhinav Gupta