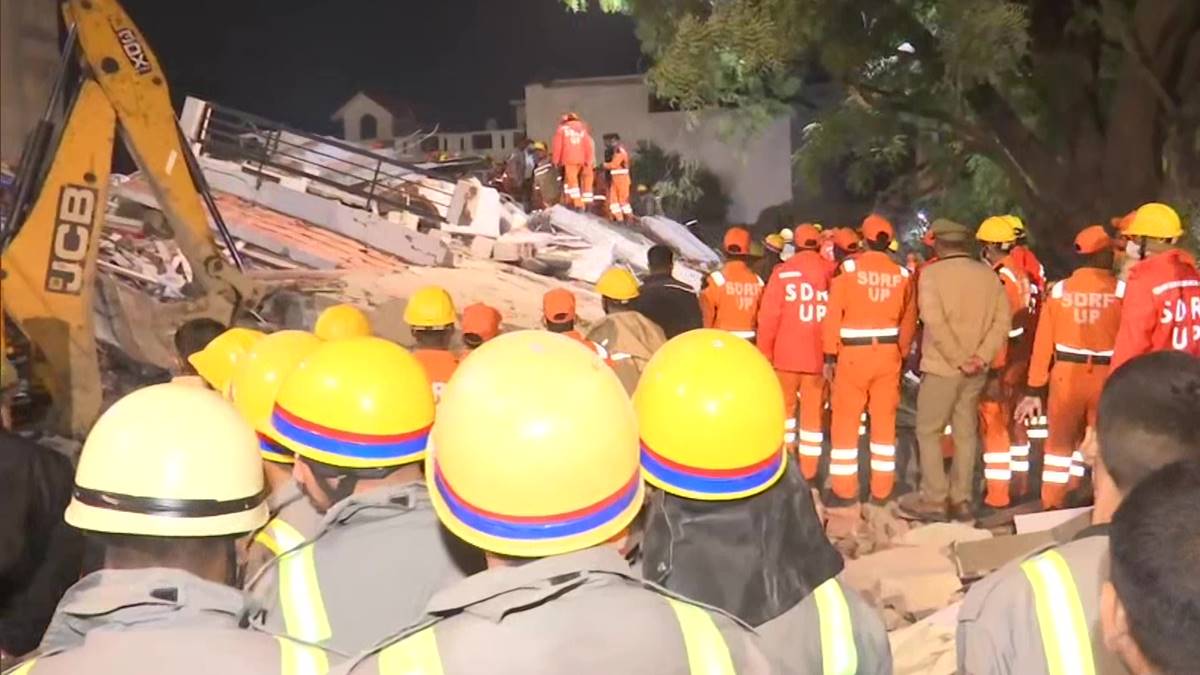 As many as three people were killed and at least seven were feared trapped as a four-storey residential building collapsed in Lucknow on Tuesday evening. The incident took place on Wazir Hasanganj road in the Uttar Pradesh capital.
As rescue operations got underway, nine people were pulled out of the debris and taken to the hospital, according to Lucknow DM Surya Pal Gangwar. More people were feared trapped till last reported. The NDRF, fire brigade and police personnel were present at the spot.
Uttar Pradesh DGP Devendra Singh Chauhan said the cause behind the collapse could be a natural disaster. "Today an earthquake of 5.5 Richter scale was felt in Lucknow and the building is in riverine belt," he said.
Giving an update on the situation, the DGP said, "We estimate that 5-7 people are still trapped. It will take around 12-13 hours to complete the rescue operation." Eight teams of SDRF and four teams of NDRF have been deployed.
Chief Minister Yogi Adityanath is monitoring the situation, said DGP Chauhan. UP Deputy Chief Minister Brajesh Pathak, who reached the spot, said all the rescued people were unconscious and have been admitted to a hospital.