Lockdown 3.0: Liquor stores, paan shops open in these areas from today, but with 'certain conditions'
Updated: Mon, 04 May 2020 11:50 AM IST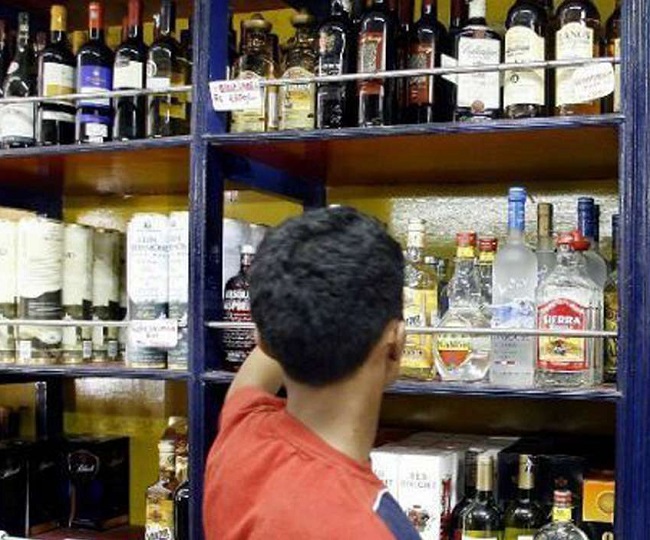 New Delhi | Jagran News Desk: With the extended lockdown for another two weeks kicking in from today, sale of liquor is now allowed in all areas, except containment zones, with "certain conditions".
The order to reopen liquor shops is applicable to only standalone shops and malls or shopping complexes will continue to remain closed. Besides liquor, the Centre has also allowed tobacco shops to resume operations in all districts.
On Monday, liquor shops were seen overwhelmed with huge crowds fighting to get their hands on liquor across the country.
As per the new guidelines issued by the Ministry of Home Affairs (MHA), liquor shops and paan shops will be allowed to function in green and orange zones as well as to those located outside hotspots or containment areas even in the red zones, but with certain conditions. The shops will be allowed to open while making sure that six feet of distancing is maintained from each other and not more than five persons are present at one time.
"Liquor stores and pan shops will be allowed to function in green zones while ensuring a minimum six feet distance (2 gaz ki doori) from each other and ensuring that not more than five persons are present at one time at the shop," the statement from the Ministry of Home Affairs (MHA) said.
The ministry further mentioned that "consumption of liquor, paan, gutka, tobacco etc in public places is not allowed."
The MHA order does not categorically bar sale of liquor in red zones, which have a high concentration of Covid-19 cases. It specifies that liquor shops and paan and tobacco outlets would be allowed to open in green, orange and certain rural belts of red zones.
However, if the shops are located in malls, marketing complexes and in containment areas, they cannot open.
The government has divided the country in orange, green and red zones depending on the number of active coronavirus cases. While most activities are allowed in the green zones, there are more restrictions in orange that further increases in the red zones
The directive comes a little relief to the state governments as excise duty on liquor sales is a major revenue driver. According to AIBA, March-June accounts for 50 per cent of annual beer sales and that they have already lost over 25 per cent of sales for the year – a loss of nearly Rs 15,000 crore.
With all watering holes and liquor stores shut – only stores selling essentials are open in the lockdown period -- even the affluent with bars stocked with premium gin, vodka and single malts are running low on stocks.
According to a 2019 report by the National Drug Dependence Treatment Centre, AIIMS, 14.6 per cent of the population (between 10 and 75 year of age) in India consumes alcohol – about "16 crore people" in total.
Of these, nearly one in five alcohol users suffer from alcohol dependence and need urgent treatment, said the report titled "Magnitude of Substance Use In India".
Posted By: Abhinav Gupta