Lockdown 4.0: MHA guidelines expected by May 15, here's what relaxations may be allowed in 'new rules'
Updated: Fri, 15 May 2020 08:40 AM IST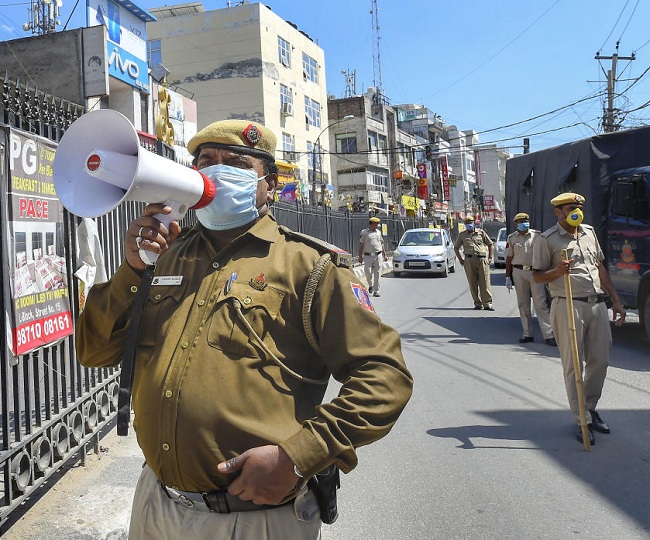 New Delhi | Jagran News Desk: Along with a mega stimulus package of Rs 20 lakh crore to revive the pandemic-hit economy, Prime Minister Narendra Modi on Tuesday announced a further extension of the ongoing lockdown after May 17, which he called "Lockdown 4.0".
In his televised address to the nation, PM Modi said that the contours of the fourth phase of lockdown will be "completely different" from the previous three stages.
"Lockdown 4 will not be the same. It will be different from before with new rules," said PM Modi, adding that new rules will be framed on the basis of recommendations received from states and information about it will be conveyed before May 18.
PM Modi, during his address to the nation, noted that several experts and scientists have said that the novel coronavirus is going to be part of our lives for a "long time".
"But, it is also important to ensure that our life does not revolve only around it (novel coronavirus)," he said.
He urged people to work towards their targets while taking precautions like wearing masks and maintaining 'do gaz doori' (two yards of separation).
The Ministry of Home Affairs is expected to release details on the new set of rule and regulations of the next phase of lockdown on May 15.
The prime minister dropped hints that several restrictions may be eased after May 17 and public movement may be allowed to some extent. The Indian Railways has already resumed passenger train service on 15 key routes across the country and the aviation sector is also reportedly planning to resume commercial flights after May 17.
The guidelines by the MHA are expected to allow more services to function and these may include expanded delivery of non-essential items by e-commerce companies.
According to reports, more restrictions may be eased in areas which are not severely affected or have not reported many cases in the last 3-4 weeks. Restrictions like a night curfew and curbs on public transport may continue in areas designated as Red Zones.
An Economic Times report quoted MHA officials saying that social distancing, hygiene and sanitation protocols would be the same.
In a video conference with chief ministers on Monday, PM Modi had said he is of the "firm view that the measures needed in the first phase of lockdown were not needed during the second phase and similarly, measures needed in the third phase are not needed in the fourth."
The 54-day nationwide lockdown since March 25 to contain the spread of coronavirus is scheduled to end on May 17. The prime minister interacted with the chief ministers last on April 27. Days after the meeting, the central government had extended the lockdown by two more weeks till May 17 to arrest the spread of the virus, but gave several relaxations in economic activities and movement of people.
Posted By: Abhinav Gupta