Lockdown 4.0: From wearing face masks to frequent sanitisation of workplace, here are national directives for COVID-19 management
Updated: Mon, 18 May 2020 07:40 AM IST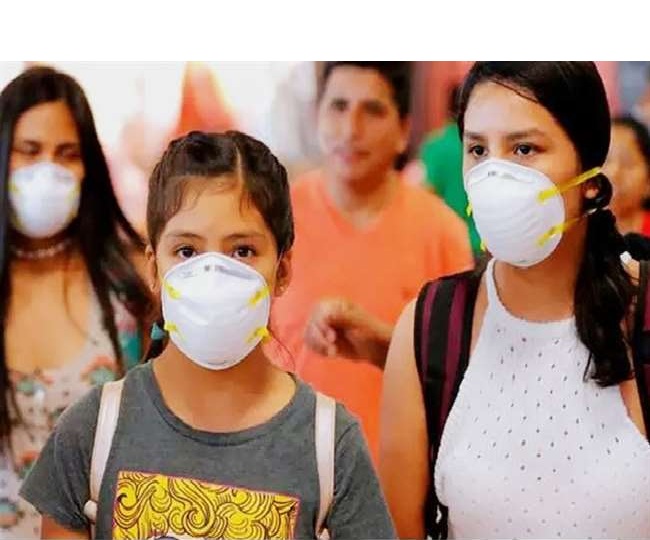 New Delhi | Jagran News Desk: The Ministry of Home Affairs on Sunday issued a nine-page guidelines for the dos and don't during the lockdown 4 that comes into effect from Monday. The guidelines were declared soon after the National Disaster Management Authority (NDMA) extended the nationwide lockdown till May-end.
According to the new guidelines, in the containment zone, there shall be intensive contact tracing, house to house surveillance and other clinical interventions as required. The night curfew movement of people, except for essential services, will remain strictly prohibited between 7 pm and 7 am.
Here are the national directives for COVID-19 management:
Wearing face mask or covering the face is compulsary in all public and workplaces.
Spitting in public and workplace shall be a punishable offence.
Social distancing needs to be followed by all persons in public places and in transport.
Marriage related gathering shall ensure social distancing. No more than 50 guests should be allowed.
Funeral/ last rites related gathering shall ensure social distancing, and maximum number of guests allowed shall not be over 20 persons.
Consumption of liquor, gutka, paan and tobacco, etc, in public places is not allowed.
The shops should ensure maximum of six feet distance among customers and should not allow more than 5 persons at the shop.
⚡️ A look at national directives on COVID-19 management to what's allowed and what remains prohibited in lockdown 4.0 that comes into effect from today https://t.co/ltHuftygDz

— Jagran English (@JagranEnglish) May 18, 2020
Here are some additional directives for workplaces
As far as possible, practice work from home.
Staggering of work/ business hours shall be followed in offices, workplaces, shops, markets and industrial and commercial establishments.
Provision for thermal scanning, hand wash and sanitiser will be made at all entry and exit points and common areas.
Frequent sanitisation of the entire workplace, common facilities and all points which come into human contact like door handles.
All persons in charge of workplaces shall ensure social distancing through adequate distance between workers, adequate gaps between shifts, staggering lunch breaks for staff, etc.
Posted By: James Kuanal