Lockdown 3.0: Tamil Nadu announces major relaxations in non-containment areas from Monday
Updated: Sat, 09 May 2020 05:50 PM IST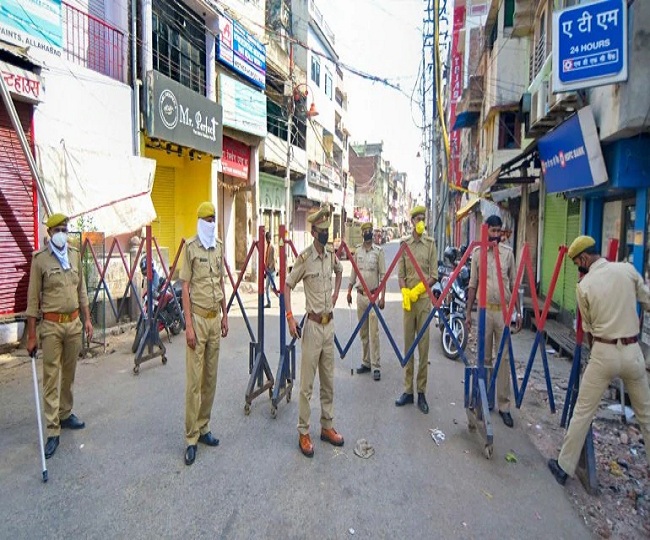 New Delhi | Jagran News Desk: In addition to Centre's relaxations given for the third phase of coronavirus lockdon, the Tamil Nadu government on Saturday announced some major relaxations in the lockdown norms to be implemented in the state starting from Monday.
The new guidelines extended the working hours of standalone shops and neighborhood shops. The guidelines also allowed private establishments to resume functioning with reduced number of employees on the working premises.
Also Read:Tamil Nadu moves SC challenging Madras HC's order to shut all liquors stores in state during lockdown
However, the government made it clear that the revised guidelines will not be implemented in the containment zones identified in the state.
Under the revised guidelines, shops selling essential goods, such as groceries, fruits and vegetables, can function from 6 am to 7 pm. So far, they had to shut at 1 pm.
Apart from this, standalone and neighbourhood shops in Chennai can open fro, 10:30 am to 6 pm, while those outside Chennai will be allowed to open from 10 am to 6 pm. Earlier the shops outside and within Chennai had to close at 5 pm.
The government also permitted all private establishments to operate with 33 per cent staff between 10.30 am and 6 pm, if located within Greater Chennai Police jurisdiction. For business establishments outside this, the timing is 10 am to 7 pm with same 33 per cent rule.
The government said tea stalls could reopen but only for parcel sales. Nobody would be allowed to drink tea outside or inside the stall. The tea stalls should be sanitised five times a day and can function between 6 am and 7 pm, the government order stated.
Petrol Pumps in Chennai will function from 6 am to 6 pm, the government said, while fuel outlets outside Chennai will function between 6 am and 8 pm. Those on the highways will be open for 24 hours.
While announcing these relaxations, the government reiterated that social distancing guidelines must be strictly followed at all times. Regular disinfection of shops and establishments must also take place, the government added.
Also Read: With only 16 active COVID-19 cases in hospitals, Kerala says it has flattened the coronavirus curve in state
Other restrictions as detailed by the centre and state government, will continue to be enforced till further orders, the government said. Tamil Nadu has reported over 6,000 COVID-19 cases and 68 deaths so far.
Posted By: Talib Khan