Less than 1% of population exposed to coronavirus in 83 districts: ICMR serosurvey
Amid the alarming rise in number of coronavirus cases, a serosurvey conducted by the Indian Council of Medical Research (ICMR) has revealed that less than one per cent of the population surveyed has shown evidence of past exposure to the highly contagious COVID-19 infection. (pic credits: PTI)
Updated: Fri, 12 Jun 2020 10:11 AM IST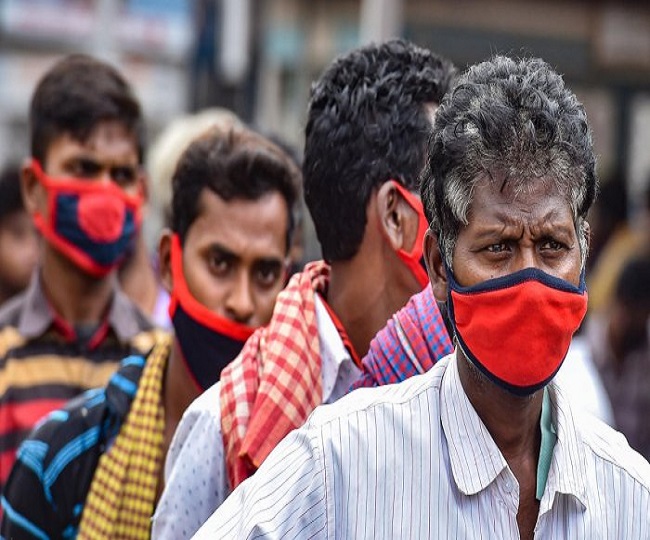 New Delhi | Jagran News Desk: The number of coronavirus cases in India have been increasing at an exponential rate, causing alarm in the country. With nearly three lakh coronavirus cases, India has now surpassed the United Kingdom and become the fourth worst-hit country in the world.
Amid the alarming rise in number of coronavirus cases, a serosurvey conducted by the Indian Council of Medical Research (ICMR) has revealed that less than one per cent of the population surveyed has shown evidence of past exposure to the highly contagious COVID-19 infection.
The study was conducted by the ICMR in collaboration with state health departments, NCDC and WHO India in May this year. It was conducted in 83 districts, covering 28,595 households and 26,400 individuals.
The two-part study -- which was aimed at primarily estimating the fraction of population, which has been infected with SARS-CoV-2 in the general population -- asserted that there was "no community transmission in India", however, incidence may be higher in containment zones and hotspots.
"There is a heightened debate around this term – community transmission. Having said that, I think even the WHO has not given a definition for it. And, as we have also shown, India is such a large country and the prevalence is so low. In urban and containment areas, it may be slightly higher. But India is definitely not in community transmission," The Times of India quoted ICMR director general Balram Bhargava as saying.
The second part of the study which is aimed for estimating the fraction of population which has been infected with SARS-CoV-2 in containment zones of hotspot cities like Delhi, Mumbai, Ahmedabad is in the process of completion.
The study has also calculated that compared to rural areas, the risk of spread is 1.09 times higher in urban areas and 1.89 times higher in urban slums. The infection fatality rate is very low at 0.08 per cent.
The survey was conducted by the ICMR in May and data is based on coronavirus cases reported in the country till April 25. The assessments in the study reflects the coronavirus situation in India in April and as per the calculations, the study believes that an infection takes two weeks to manifest itself.
So far, the deadly coronavirus has affected nearly 3 lakh people and claimed the lives of more than 8,400 in India while over 1.47 lakh people have been cured and discharged from hospitals.
Posted By: Aalok Sensharma